Body Contouring surgery provides you with smoother appearance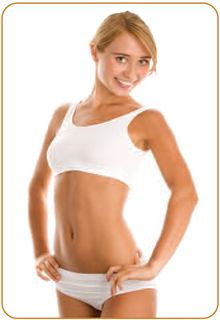 As you would expect, body contouring surgery is an all-encompassing term for the procedures that aim to make improvements in the body's appearance with regards to both shape and tone. The term — often adapted to 'body sculpting surgery' — may be said to include general cosmetic surgery such as augmentation, reduction and uplift that concentrates on the breast area, although these procedures are often regarded as separate. Nonetheless, a large majority of women choose to incorporate breast enlargement and liposculpture into their body contouring surgery.
Which Treatments to Have?
Nevertheless, any individual considering taking this course of action is advised to seek expert attention at specialist clinics. Nu Cosmetic Clinic can refer you for a range of treatments. These can be adapted to suit the individual needs of each patient. More often than not, the various procedures may be combined together to create a unique, tailor-made plan that will ensure the best results are achieved. Suffice to say, an in-depth consultation is vital for each individual in order that the most suitable body sculpting surgery can be determined for each case.
The Procedures
In the majority of cases, the operations will be carried out while the patient is under general anaesthetic. The exception here is liposculpture which is generally carried out under local anaesthetic with sedation. In general, the procedure will last for approximately one hour, although more complex procedures such as liposculpture, abdominoplasties or a combination of several procedures will take much longer.
Procedures such as liposculpture will only require the patient to be admitted as an out-patient, while the longer procedures will require the patient to stay for at least one or two nights.
Later Progress
Strenuous work should be avoided for some weeks after the procedures are performed. However, you can hope to be back to work in less than a fortnight, provided your work is not particularly physical. In addition, regular physical exercise can be resumed within six weeks.
Nonetheless, a recovering patient should expect to suffer some discomfort immediately after the operation. Some swelling is likely to occur and it is advisable for the patient to wear some form of support, for several weeks at least. The removal of sutures will be carried out between ten and fourteen days after surgery. Normal activity can then be resumed in a further one or two weeks.
Maintaining Your New Shape
The results of the treatment will be permanent, providing the patient continues to follow a sensible diet and exercise regime. Indeed, such action can often lead to an even greater improvement. However, as should be expected, if the patient reverts to poor dietary habits the results may still be reversed. Similarly, subsequent pregnancies may have a negative effect.
Body Contouring Clinics
Nu Cosmetic Clinic will refer you to highly qualified surgeons who perform body contouring at various locations throughout the UK.
Body Contouring Finance Options
To help you manage the cost of your body contouring, Nu Cosmetic Clinic are able to offer body contouring treatments on finance from just £99 per month. We offer a 12 to 24 month interest free option.
What exactly is body sculpting?
Body sculpting refers to the group of procedures that involve sculpting the body into a more desirable shape. It can take a number of forms including breast surgeries, traditional surgical liposuction, VASER, Advanced Laser Lipolysis, abdominal etching and other procedures dependent on your goals.
How long does the procedure take?
Depending on the complexity of the procedure, the surgery can take between 1 and 4 hours.
Are the results permanent?
Yes, as all results are permanent, however if you can still gain weight in the areas in which you had the procedure, so we advise you to keep to a healthy weight and exercise regularly.
When can I go back to normal day-to-day activities?
We recommend that people take up to two weeks off work following the procedure (more if your job is particularly physical). Strenuous activities, heavy lifting and intense exercise should be avoided for about 6 weeks after your surgery.
Are there any alternatives to this surgery?
Depending on the results you are trying to achieve, there may be various surgical and non surgical options available to you. You can discuss this fully at your free consultation.
Can I combine this procedure with other surgery?
Yes, you can combine this procedure with other breast or body surgeries. You can discuss this in full at your free consultation.
Will I have altered sensation in the area?
Whenever skin is cut, nerves are also cut; this may result in altered sensation to the area, particularly at the incision site. All care will be taken to maintain sensation as much as possible.
What weight should I be for surgery?
You should be at a healthy weight for your height when you have surgery as this lowers risks related to anaesthetic. For the best aesthetic results, we recommend that you are at your ideal weight at the time of surgery as further weight loss or gain can change the results of your surgery.
When can I fly after the procedure?
You should check with your surgeon regarding safe timings of air travel following your surgery. Many airlines have their own protocols and you should inform your travel insurance company if you have had recent surgery.
We recommend that in the weeks after surgery, you are close to one of the locations Nu Cosmetic Clinic can refer you to in case you have any concerns, so foreign holidays may be best avoided until a few months after your procedure.
Am I too young/ too old for this procedure?
All clients must be at least 18 years of age to have surgery. We do not set an upper age limit for our procedures, suitability for surgery will be discussed at your free consultation with your surgeon.
Can I get a second opinion?
Yes, if you are at all unsure about what your surgeon has told you, we will be more than happy to refer you for a second free consultation with another surgeon.
Are your surgeons suitably qualified and registered?
All of the surgeons we refer you to are registered with the General Medical Council (GMC) and all relevant specialist bodies. Please feel free to ask the surgeon about his experience and qualifications at your consultation; they understand and support that this is vital information to your decision making process.
Where are your clinics?
Nu Cosmetic Clinic offers referrals to a range of locations across the UK.
There are no patient stories for Beard / Moustache Transplant.
Any form of cosmetic enhancement is very personal, so prices are bespoke dependent on your individual needs. As a rough guide, you can expect to pay £2990 – £5990.
A definitive price for your procedure will be given at your free consultation with your cosmetic surgeon or relevant specialist practitioner.
Remember, we often have offers & can sometimes price match other providers, so call us on 08000 30 29 30 with any queries.
Finance
Nu Cosmetic Clinic offers a range of finance options. For more information visit our finance pages.