Faces are the central part of our appearance, so if we're unhappy with an aspect of our face, it can have a huge affect on our self esteem and confidence. We offer a full range of facial plastic surgery referral options to help you achieve the look you want. If you're unsure what surgery you want but you know the problem you want to solve, why not book a free consultation with one of the specialised facial surgeons who can suggest solutions and help you make an informed decision. Nu Cosmetic will refer you to an expert team who have over 25 years experience in performing expert facial surgery, so you can be sure, you're in safe hands.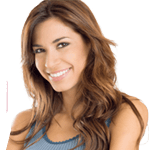 Many people are unhappy with the size or shape of their nose. Being the central feature of the face, a large or misshaped nose can distort the balance of the face and is difficult to disguise with makeup or hairstyles. A nose correction reshapes the nose to a more appealing shape. At your free consultation, the Surgeon and Client Coordinator we refer you to will fully explain the options available and the likely outcomes. They will provide you all the facts about surgery and recovery process to make an informed decision.
We are located in Liverpool, London, Leeds, Manchester, Newcastle, Nottingham, Sheffield, Belfast, Birmingham, Bolton, Preston, Leamington, and Leicester.