What is Dimple Creation?
Dimples are often seen as a sign of youthfulness, enhancing a person's appearance and making you more unique. A dimple can be created by a simple surgical procedure under local anaesthetic.
Surgery
During the procedure, a small, circular incision is made on the inside of the cheek, in the mouth. A small dissolvable suture is then made in this incision, joining the inner layer of the skin and the muscle. This creates a dimple. Initially, the dimple will be there at all times, however as the incision and stitching heals, it will become like a natural dimple that only appears when one smiles or laughs.

Read some of the Patient Stories and find out how happy our patients are with their results.
Later Progress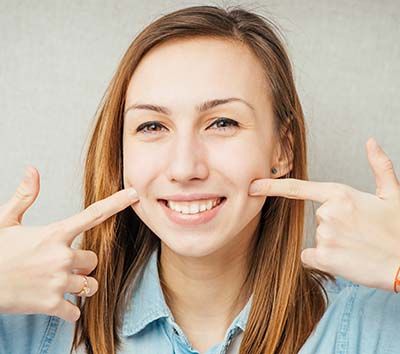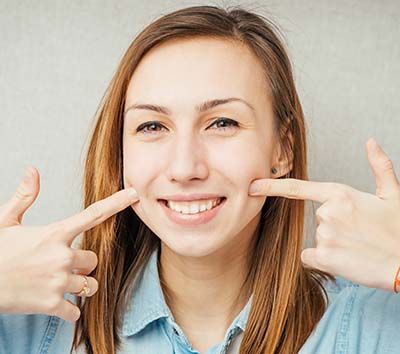 In the days following the procedure, you may feel a little sore, though this is normally completely managed by simple analgesia such as paracetamol. We recommend that you use an antiseptic mouthwash following the procedure to minimize the chance of infection.
Risks & Complications
As with any surgery, there is the small risk of complications with dimple creation surgery. At the time of your consultation, the expert we refer you to will take you through the risks in detail so that you can take an informed decision.
They will not push you for surgery. They will give you all the time and guidance you need to take a decision. They will answer most of your queries and concerns. If you have any further questions, you can give them a call and they will provide their expert advice. You will love them for their honesty, integrity and professionalism.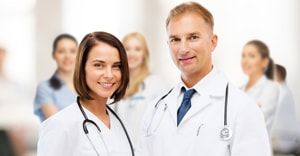 We have been successfully referring patients to top Cosmetic surgeons for over a decade. They have decades of experience and proven track record of best practice standards in the field of cosmetic surgery.
There are no before-after pictures currently.
How long does the procedure take ?
Depending on how many dimples you wish to have, the procedure normally takes about 30 – 60 minutes not including time in recovery.
Are the results permanent ?
Yes, the created dimples will be permanent.
When can I go back to normal day-to-day activities ?
You may be sore and slightly bruised after the procedure, so we recommend you take a day or two off work and refrain from strenuous activities, heavy lifting and intense exercise should be avoided for about 6 weeks after your surgery.
Are there any alternatives to this surgery ?
No, the only way to create dimples is via this surgery.
Can I combine this procedure with other surgery ?
Yes, you can combine this procedure with other facial procedures. You can discuss this in full at your free consultation.
Will I have altered sensation in the area ?
Whenever skin is cut, nerves are also cut; this may result in altered sensation to the area, particularly at the incision site. All care will be taken to maintain sensation as much as possible.
What weight should I be for surgery ?
For the best aesthetic results, we recommend that you are at your ideal weight at the time of surgery as further weight loss or gain can change the results of your surgery.
Am I too young/ too old for this procedure ?
All clients must be at least 18 years of age to have surgery. We do not set an upper age limit for our procedures, suitability for surgery will be discussed at your free consultation with your surgeon.
Can I get a second opinion ?
Yes, if you are at all unsure about what your surgeon has told you, we will be more than happy to refer you for a second free consultation with another surgeon.
Are your surgeons suitably qualified and registered ?
All of the surgeons we refer you to are registered with the General Medical Council (GMC) and all relevant specialist bodies. Please feel free to ask the surgeon about his experience and qualifications at your consultation; they understand and support that this is vital information to your decision making process.
Where are your clinics ?
Nu Cosmetic Clinic offers referrals to a range of locations across the UK.
There are no patient stories for Dimple Creation Surgery
We have patient stories for several procedures performed at Nu Cosmetic Clinic. You can see all the stories and videos here
Dimple Creation Price
Any form of cosmetic enhancement is very personal, so prices are bespoke dependent on your individual needs. As a rough guide, you can expect to pay £2500 – £2990.
A definitive price for your procedure will be given at your free consultation with your cosmetic surgeon or relevant specialist practitioner.
Remember, we often have offers & can sometimes price match other providers, so call us on 08000 30 29 30 with any queries.
Finance
Nu Cosmetic Clinic offers a range of finance options. For more information visit our finance pages.