Eyebrow Transplant UK – Overview
Are you considering getting an eyebrow transplant in the UK? Losing hair from your eyebrows is definitely rare but not impossible. The regular plucking of eyebrows that women go through, during their entire lifetime, does take a toll on their eyebrow hair at some point of time in life. There may be various other factors such as eczema, psoriasis, hereditary hair loss, aging, medications and auto-immune disorders that may be responsible for such eyebrow hair loss.
Not having thick and well-shaped eyebrows can start affecting your appearance, which is not something you will enjoy. However, there is a way to solve this issue forever in a safe and effective way – Eyebrow Transplant.


FUE or Follicular Unit Transplant is what eyebrow transplant procedure entails in order to extract the healthy hair follicles from the back of your head, one by one, and transplant them onto your eyebrows, achieving the desired density and shape. There is no pain or discomfort involved as this procedure as the local anaesthesia takes care of it.
Also, you don't have to worry about any kind of side effects or complications as an eyebrow transplant is a very safe procedure. The experts we refer you to have sophisticated equipment and expert hands to handle the procedure efficiently. There may however be rare exceptional cases where some minor complications can develop, but you can get all your questions answered by the qualified renowned surgeons.

Read some of the Patient Stories and find out how happy our patients are with their results.
How it works?
Before the extraction of the hair follicles from the donor area, the hair at the back of your head is trimmed to about 1mm in length. A local anaesthetic is applied to reduce discomfort during extraction.

A precision tool is used to extract hair follicles one by one, gently separating them from your scalp by creating a circular incision around the hair.

These are then dissected under a high-powered microscope to prepare them for transplantation

The recipient area, which is your brow area, is prepared with the application of a local anaesthetic and creation of tiny incisions.

The grafts are then inserted into these incisions one by one, taking special care to follow the direction and positioning of the existing hair, so as to achieve absolutely natural results.
The duration of this procedure can be between two to four hours, based on the number of grafts required and the desired density and shape.
Why choose Nu cosmetic Clinic

Our
Cosmetic Surgeons
are leaders in the field of cosmetic Surgery.

Your Consultation is Completely Free.

Cosmetic Clinics Conveniently Located Nationwide

An unrivalled level of Post Operative Care
Eyebrow Transplant Results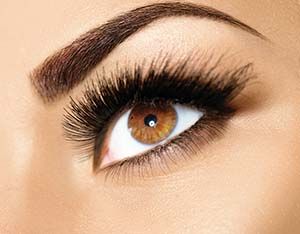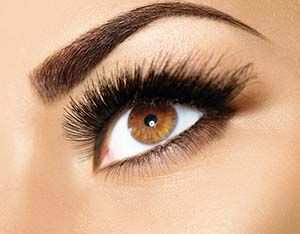 You may come across some amount of hair fall from your eyebrows, about two or three weeks after the procedure. This is quite normal. However, in about three or four months' time you should start seeing fresh hair growing out of the transplanted hair follicles. The complete results will be evident in about a year and a half. By this time, you can expect lush and thick eyebrows, growing in an excellent shape. Regular trimming might become necessary after this.
Clinics
The Clinics we refer you to are situated in Belfast, Birmingham, Bolton, Manchester, Newcastle, Nottingham, Liverpool, London, Leeds, Leamington Spa, Leicester, Preston and Sheffield.

Award winning, stylish and state-of-the-art, the clinics and private hospitals we refer you to are home to the very best staff and technology.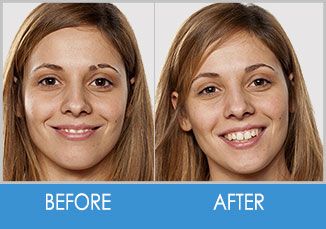 How does a hair transplant work?
In simple terms, a transplant works by taking existing, healthy hair follicles from a conspicuous part of the head and moving it to an area of hair thinning.
How long does the procedure take?
Normally, the procedure takes a few hours.
How many hair follicles will I need?
This depends on the amount of hair loss or thinning, your surgeon can advise on the approximate number of follicles you will need to give a natural appearance.
Will the results look natural?
A skilled and proficient hair transplant surgeon will be able to give you a very natural look. However, the skills of hair transplant surgeons vary greatly and it is very important to choose an experienced, well-qualified surgeon to give you the best results.
Are the results permanent?
Yes, as the follicles that are transplanted are from a place that is unlikely to loose hair (often the nape), your transplanted follicles are very likely to remain.
When can I go back to normal day-to-day activities?
We recommend that people take a few days off work following the procedure (more if your job is particularly physical). Strenuous activities, heavy lifting and intense exercise should be avoided for about 6 weeks after your surgery.
Are there any alternatives to this surgery?
Yes, there are alternatives to hair transplant that people sometimes find effective. These include medical products and special products that you can apply to the area of thinning. You can discuss this with your surgeon.
When can I fly after the procedure?
You should check with your surgeon regarding safe timings of air travel following your surgery. Many airlines have their own protocols and you should inform your travel insurance company if you have had recent surgery.
We recommend that in the weeks after surgery, you are close to one of the locations Nu Cosmetic Clinic can refer you to in case you have any concerns, so foreign holidays may be best avoided until a few months after your procedure.
Am I too young/ too old for this procedure?
All clients must be at least 18 years of age to have surgery. We do not set an upper age limit for our procedures, suitability for surgery will be discussed at your free consultation with your surgeon.
Can I get a second opinion?
Yes, if you are at all unsure about what your surgeon has told you, we will be more than happy to refer you for a second free consultation with another surgeon.
Are your surgeons suitably qualified and registered?
All of the surgeons we refer you to are registered with the General Medical Council (GMC) and all relevant specialist bodies. Please feel free to ask the surgeon about his experience and qualifications at your consultation; they understand and support that this is vital information to your decision making process.
Where are your clinics?
Nu Cosmetic Clinic offers referrals to a range of locations across the UK.
There are no patient stories for Eyebrow transplant UK procedure.
We have patient stories for several procedures performed at Nu Cosmetic Clinic. You can see all the stories here
Eyebrow Transplant UK Price.
Any form of cosmetic enhancement is very personal, so prices are bespoke dependent on your individual needs. As a rough guide, you can expect to pay £3490 – £4500.
A definitive price for your procedure will be given at your free consultation with your cosmetic surgeon or relevant specialist practitioner.
Remember, we often have offers & can sometimes price match other providers, so call us on 08000 30 29 30 with any queries.
Finance
Nu Cosmetic Clinic offers a range of finance options. For more information visit our finance pages.