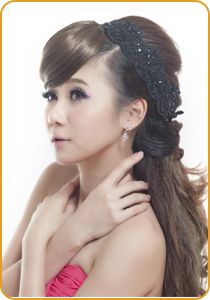 *Elaine is part of the wedding party who are getting pampered with Nu Cosmetic. Elaine wanted to improve her skin to look more refresh for the forthcoming occasion.
I was initially stressed with wedding arrangement and my skin started to take the stress of this. I was initially seen by Angelique Bray, Skin Practitioner and was given consultation & skin analysis followed with the treatment. I felt beautiful from inside after the treatment. I was given a peel which was not painful and distressed me completely. Even days after I felt I was lifted out and message added to skin treatment significantly lifted the stressful feeling. It was glowing and was like a lotto bonus. My friend Gordon Fawcedd said "can't believe the results which he has just seen on my skin" which reinforced my beleif that i came to the right place.
During this time I started suffering from acne which I never had when I was growing up. The co-ordinators advised me that i should see their practitioner who can help. I was initially sceptical although, gave in finally and decided to make an appointment with one of their expert practitioner. During the treatment I was identified with acne rosceasea which I was glad someone found it out as what the problem was. Previously, i was treated with a doctor who gave me some cream and during this change in life this problem was not given a name. I was seen by Laser Practitioner and as soon as I walked in the consulting room, it was identified and felt it was better and helpful that it was identified and given a name. I never had to moisture and had any acne in my life and felt wonderful after the treatment.
It is so much better and I will attend few sessions to improve my skin to make it bright and lustful with mixed treatment. I was initially terrified for the patch test and felt assured once it was done as it was relaxing. Aftercare was wonderful as was called frequently to check the recovery stages.
I am really happy and will recommend Nu to anyone without any doubt and worrying as I know they will be in safe hands.