Overview about Blepharoplasty – Eye Bag Removal & Eyelid Surgery in London Clinic
Among the cosmetic abnormalities of eyelids region in terms of presentation and appearance, conditions like folds or wrinkles and eye bags formed in the upper and lower eyelids are very common, both in men and women. Blepharoplasty is one of the most preferred treatment procedures to revive the ideal shape and texture of the skin of the eyelids. It's a surgical procedure that is referred as a cosmetic corrective measure and virtually there are no alternative treatments to match up with the results we can anticipate from Blepharoplasty, which is nothing but the Eye Bag Removal and Eyelid Surgery.
Due to several factors of influence, your skin is vulnerable for the formation of wrinkles and folds, they occur as a result of excessive skin with damaged or sagging impression. Eye bags are found over the upper and lower eyelids because of negative influence of aging and withering skin. The expanded skin also provides room for the growth of excess tissues and accumulation of fat.




At our London Clinic of Cosmetic Care, we recommend the surgical correction of eye bags along with folds and wrinkles, it is reliable and worth considering. The outcome of this treatment is easy to anticipate and has been positive going by the testimonials of people who opted for it under the care of professional cosmetic surgery experts. Wrinkle smoothers, dermal fillers and similar skin wrinkle treatments are offered as complementary therapies along with the corrective surgery for eyelids and eye bag removal.
Significance of Eye Bag Removal and Eyelid Surgery
Your facial beauty and external impression shall virtually depend on every aspect of it that potentially contribute either positively or negatively. Eyes and the surrounding skin are naturally the focus areas that define your overall beauty. Given this context, wrinkles, folds and eye bags are not only undesirable but also create withered impression of your face.
The negative impression you carry around because of your facial skin abnormalities can also be extended to tiredly and stressed out impression. This can lead you into disappointment as you may begin to worry about your external looks and appearance. The negativity of your facial impression is always prominently evident and is not that easy to hide from people.
The corrective provisions of eye bag removal or eyelid surgery can always be utilized well as the outcomes are promising and can also be sustained for long time in the future. There are of course certain dependencies like the nature and type of your skin along with your choice of cosmetic center.
At our London Clinic, Blepharoplasty is always recommended as the first choice treatment considering its merits and the data backing its procedural advantages. We also have dedicated cosmetic experts to guide you through the decision making and also provide the comprehensive care you require during the surgery.
Relevant details about the procedure
Just like any other cosmetic surgery, Blepharoplasty has certain standard phases that include consultation, treatment planning, therapy phase and post therapy maintenance. Considering the close proximity of eyelids to the eyes, it is important to take all the necessary measures to ensure that the procedure has no negative impact on eyes. As part of consultation and preparatory phases, your eye sight is checked as a mandatory requirement which is also used as a criterion to determine your candidature.


In general circumstances, the surgery for both upper and lower eyelids is simultaneously performed and the objective of it is to reverse the damage caused by the wrinkles and folds. The technical objective of this procedure is to remove the excess skin by surgical method and reconstruct the operated area to facilitate fresh looking and rejuvenated skin. Achieving such an outcome will definitely help you to attain youthful looks and boost your self-confidence. It's like virtually going back to your charming days by reversing the negative impact on your face because of ageing and stress related factors.
The procedure would involve making of tiny incisions followed by removing the excess skin around the target regions. This is a very sensitive phase that requires specialized cosmetic surgery expertise. After the surgical removal of excess skin, the essential phase of reconstruction would begin which determines the final outcome. In other words, reconstruction is the crucial phase of this cosmetic procedure that is defined as corrective and restorative process.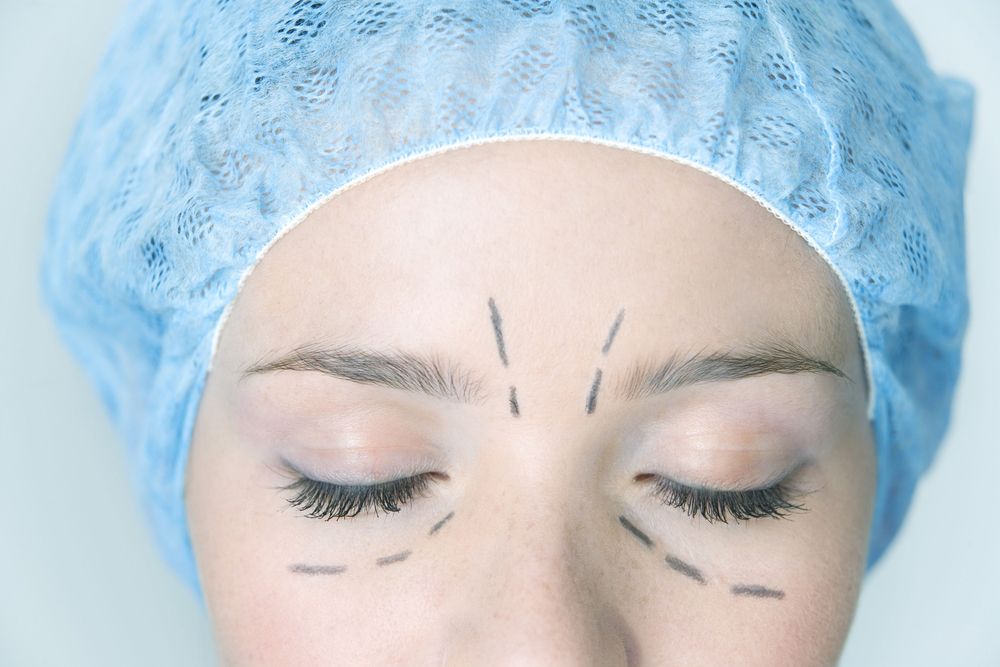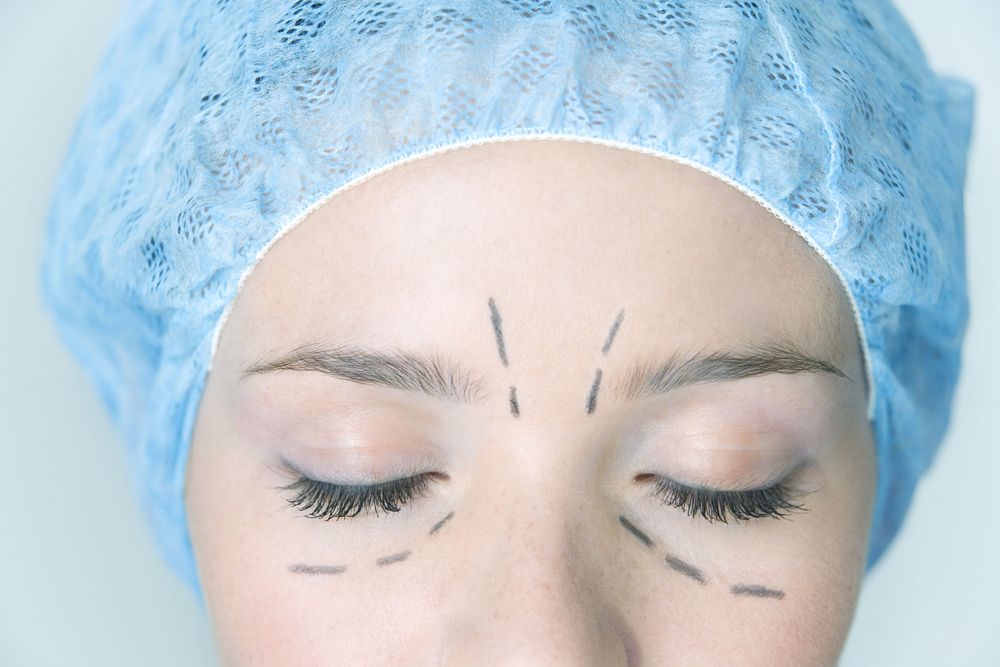 Because it is a surgical procedure, there might be certain procedure related reactions like swollen eyes or some sort of visual challenges which are mostly temporary in nature and shall not have major health related implications. After the procedure is complete, you need to relax for about a week and you may not require more than ten days to get back to your routine activities. It is good to visit our London Clinic for follow-up before you resume work.
Risk factors and considerations
The risks and considerations if any are not to be completely related to Blepharoplasty, but can be reviewed from a surgical perspective. Because of its invasiveness, surgery is prone to certain complications but the good news is that they are temporary and can be confidently treated by the physicians.
At our London Clinic, we take pride in our professional surgeons and experts of cosmetology as they have the know-how and expertise of patient oriented protocols and statutory norms. We will ensure that patients are aware of all the aspects of the procedure including its limitations and sensitivities, if any. No procedure is taken forward without the patient's consent.
There are certain age considerations when it comes to the minimum age, but there is no limitation about maximum age to undergo Blepharoplasty. Going by the recommendations of the experts, it is good to consider this therapy at an early stage of life if the symptoms are evident.
When you undergo Blepharoplasty, you can experience the positive results of it for around five years which can be extended with better care and maintenance.
Nu Cosmetic Clinic is a premium entity in cosmetology and we have our reputed centers for cosmetic care all across the UK in major cities. You don't have to be worried about issues like relocation and future prospects of follow up in case if you move out of London.