Enjoying a head full of healthy hair is not in the destiny of every woman. At some point of time in life, women do start losing hair due to reasons such as hormonal imbalances, pregnancy, aging, hypothyroidism or medications. This is when you resort to hair oils, creams, medications and many home remedies that you come across through your friends or on the net. If they work you are lucky; however, if they don't they may lead to worries, depression and loss of confidence. A Female Hair Transplant / Scalp Transplant seems to be the best solution in such cases.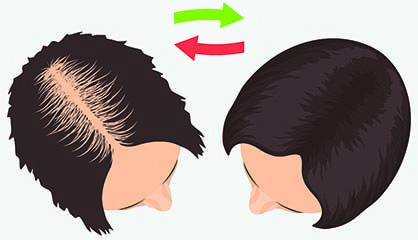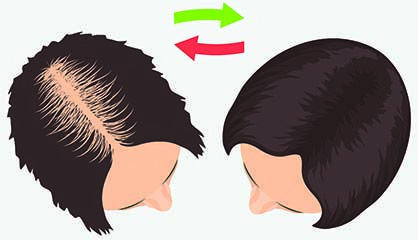 A Female Hair Transplant involves Follicular Unit Transplantation or FUT to extract hair follicles from the back of your head and transplant them on to the area where you are facing hair loss or hair thinning. This technique allows thousands of grafts to be transplanted in a single session, covering larger areas of your scalp. This procedure can be carried out easily under local anaesthesia without any pain or discomfort. It is a fairly safe option as there are no side effects or complications.
How does a Female Hair transplant work?
The hair in your donor area (back of your head) is trimmed up to 1mm in length and local anaesthetic is smeared onto the area.

A long and thin strip of tissue is removed using a precision tool

Follicular unit grafts are dissected from this tissue under a high-powered microscope. Hair follicles are separated in units of 1, 2, 3 and 4

A local anaesthetic is smeared on to the recipient area and tiny incisions are created so as to insert the grafts

Grafts are inserted in units of 1, 2, 3 and 4 to achieve fullness and density as desired
The entire procedure in our clinic will take anywhere between 6 to 8 hours depending upon the number of grafts to be transplanted and the results that are expected. You can however take small breaks to visit the restroom or eat.
Scalp Transplant Results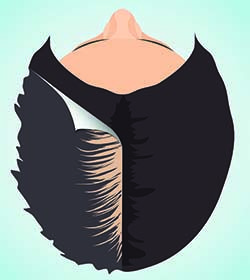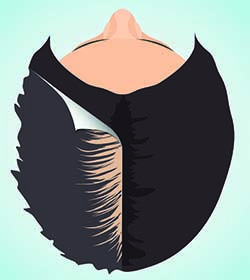 You are sure to start seeing the results of a female hair transplant in about three to four months as fresh hair starts growing out of the newly transplanted grafts. If you come across some amount of hair fall two or three weeks after the Scalp Transplant procedure, there is no need to panic, as this is quite normal. The hair growth that happens after three to four months will be a continuous process that will be long lasting. However, you may have to wait for about 12 to 18 months to see the complete results of the procedure.