Why Choose Nu Cosmetic Clinic?
What is Breast Enlargement (Augmentation Mammoplasty)?
Breast Enlargement Surgery is for women who consider their breasts to be too small, not of the same size, or believe that their breasts have lost shape. In breast enlargement surgery, breast implants are used to increase the size of breasts.
How long does the procedure take?
Depending on the complexity of the procedure, the surgery normally takes about 90 minutes, not including time in recovery. 
Are the results permanent?
Yes, the results of a breast enlargement are permanent. However, if you loose/ gain a substantial amount of weight, or you have a baby, your breasts may change shape.
When can I go back to normal day-to-day activities?
We recommend that people take a week off work following the procedure (more if your job is particularly physical). Strenuous activities, heavy lifting and exercise should be avoided for about 6 weeks after your surgery.
Are there any alternatives to this surgery?
No, the only way to reduce the size, or change the shape of your nipples is by surgery.
Can I combine this procedure with other surgery?
Yes, you can combine this procedure with other breast or body surgeries. You can discuss this in full at your free consultation.
What are my choices of implants?
Nowadays, there are a vast number of implants from you to choose from depending on the look you are trying to achieve. As a guide, you should choose between round or tear drop shape (tear drop giving a more natural appearance), the size of implant you require and the projection.
What is the difference between over and under the muscle?
This concerns the placement of the implant. Your surgeon will be able to advise on the best technique for you, as much depends on your skin, build and desired result. As a general rule, under the muscle will give a more natural appearance, where over the muscle is sometimes better for women with a moderate amount of sagging.
Will I have altered sensation in the area?
Whenever skin is cut, nerves are also cut; this may result in altered sensation to the area, particularly at the incision site. All care will be taken to maintain sensation as much as possible.
What weight should I be for surgery?
You should be at a healthy weight for your height when you have surgery as this lowers risks related to anaesthetic. For the best aesthetic results, we recommend that you are at your ideal weight at the time of surgery as further weight loss or gain can change the results of your surgery.
When can I fly after the procedure?
You should check with your surgeon regarding safe timings of air travel following your surgery. Many airlines have their own protocols and you should inform your travel insurance company if you have had recent surgery.
We recommend that in the weeks after surgery, you are close to a Nu Cosmetic clinic in case you have any concerns, so foreign holidays may be best avoided until a few months after your procedure.
Am I too young/ too old for this procedure?
All clients must be at least 18 years of age to have surgery. We do not set an upper age limit for our procedures, suitability for surgery will be discussed at your free consultation with your surgeon.
Can I get a second opinion?
Yes, if you are at all unsure about what your surgeon has told you, we will be more than happy to arrange a second free consultation with another Nu Cosmetic Clinic surgeon.
Are your surgeons suitably qualified and registered?
All of our surgeons are registered with the General Medical Council (GMC) and all relevant specialist bodies. Please feel free to ask your surgeon about his experience and qualifications at your consultation; they understand and support that this is vital information to your decision making process.
Where are your clinics?
Nu Cosmetic Clinic has clinics throughout the UK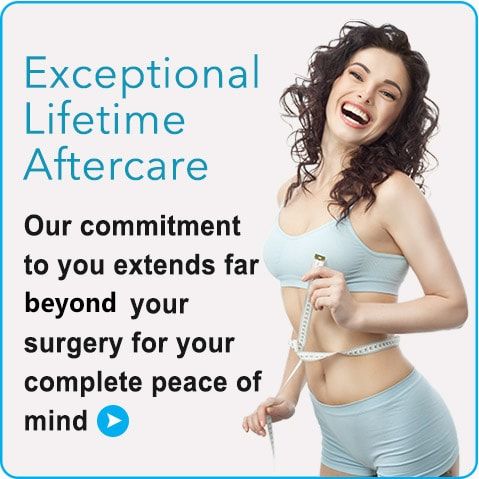 About the Surgeon

Consultant Plastic, Reconstructive & Hand Surgeon GMC No: 4391825 MBBS, FRCSI, FRCS (Plast), Dip in Hand Surgery (FESSH – Europe)…
Rated By Patients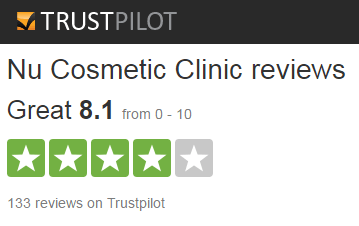 Nicola Hankinson





Breast enlargement with NU cosmetics
Can't fault the service given by NU cosmetics from first contact With Julie she did everything possible to help me through the process, not only did Julie book my consultations but also was there every step of the way checking I was happy with everything and seeing how I was feeling both before and after surgery. Couldn't fault the service that was provided and would recommend to anyone. Thanks again!!
Anne-Marie





Love, love, love NU
So this is my second time with NU and I would/have told other people to use NU if surgery is something your looking into..doctor Singh well he is just amazing at he job.The staff at NU are happy to help.but there is 2 lady's that make NU!!maire and joyce you couldn't ask for 2 nicest women if you tryed.they are on call 24/7 they will help you, listen to you, check your ok and laugh with you..so thank you maire and joyce for everything, you both are really amazing women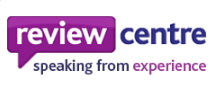 cxWalker354

confidence boost
I used nu cosmetics for breast enlargement the staff were very friendly i felt welcomed straight away. I had my consultation with Dr Borghni he listened to my needs and made me feel at ease considering i felt a bag of nerves and i was not comfortable showing my breasts . After trying on some sizes i decided which one was right for me and booked my op the information i recieved prior to the op was fantastic and any concerns i had i just rang up the office the staff there were extremley helpful and reasurring.On the day of the op i was on a lovely clean ward and the hospital staff were very proffesional . After surgery i was given a lot of useful information and painkillers i hardly felt any pain at all which is a real bonus .I had a few follow up appointments and i am so pleased with the results i wish i would have done it sooner my surgeon really listened to me and gave me the size that suited me best. My confidence has really been boosted and i would recommend nu cosmetics to everyone .
Natsfeix

My amazing breast transformation!
Ok so I went for my consultation with the surgeon, he spoke with me on what I wanted and then I went behind a screen with the nurse to assist to remove my top halfs clothing. Completely embarresesd about how I looked with breasts that are different shape different sizes and different textures of skin to each breast I broke down crying and couldn't reveal myself. Mr Borghini spoke to me and calmed me down and made sure I was emotionally okay. He had gained himself a lot of my trust and then without him asking I removed my arms from my breasts so he could take my measurements. He was very accurate and double checked all his measurements. The booking was made for my breast augmentation and a date was set and I was very scared and nervous! The date came!
In the hospital all staff were very nice and comforting. Mr Borghini came to do his drWings on me, pictures were taken and if I went for surgery. I woke up with 2 great cone looking boobs on my chest! Swelling went down, went and had bandages removed a week later and cryed once again when I saw myself! But this time I couldn't of been happier!!
10 weeks on I went for my check up with the surgeon and the nurse! I couldn't wait to show and thank Mr Botghini for what an incredible job he'd done! For what I thought! He then shown me the before pictures that he took minutes before surgery. It was only then I realised how odd and horrible they were before! They are now 100% semetrical and 100% fantastic!! They have made me so so happy! This surgeon needs a meddle!! 10/10 Mr Borghini! You've turned my life around!!!
Lisette Wardle
Sally Jones
Tracey Heaton
Kerry Barton