Laser treatments offer simple, painless solutions to a range of skin and hair problems encountered by men and women.
All of Nu Cosmetic Clinic's laser practitioners are very experienced and expertly trained. Further, we only use clinically proven, medical grade lasers to ensure you get the best result from your treatment. You can rest assured, with Nu Cosmetic Clinic, you're in safe hands.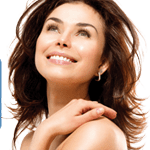 Lasers can be used to reduce acne breakouts and minimize the chance of recurrence. The laser also stimulates new skin cells to give you a brighter, smoother complexion.

The Clinics we refer you to are situated in Belfast, Birmingham, Bolton, Manchester, Newcastle, Nottingham, Liverpool, London, Leeds, Leamington Spa, Leicester, Preston and Sheffield.