Laser treatments offer simple, painless solutions to a range of skin and hair problems encountered by men and women. All of Nu Cosmetic Clinic's laser practitioners are very experienced and expertly trained. Further, we only use clinically proven, medical grade lasers to ensure you get the best result from your treatment. You can rest assured, with Nu Cosmetic Clinic, you're in safe hands. We are the best choice for laser treatments. Book your free consultation today.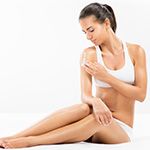 Now, managing unwanted hair can be a thing of the past with laser hair removal at Nu Cosmetic Clinic. Lasers can remove hair quickly and painlessly from virtually anywhere on the body.
We are located in Liverpool, London, Leeds, Manchester, Newcastle, Nottingham, Sheffield, Belfast, Birmingham, Bolton, Preston, Leamington Spa, and Leicester.