What is Laser Tattoo Removal
Dermatologists consider lasers to be the most effective and reliable method of tattoo removal available as they are safe and provide consistently good results on multi-coloured tattoos.
Before your treatment, we request that you come in and have a chat to one of our practitioners to check your suitability, set a treatment plan and perform a patch test.
The Procedure
The laser is directed onto the tattoo where the high frequency light breaks down the ink pigment into smaller particles which are disposed of via your immune system.
Treatments last between 10 and 30 minutes and we recommend a course of 1 to 15 treatments at intervals of 6 to 8 weeks depending on the size, intricacies and colours of the tattoo. After each treatment, the tattoo will gradually fade away over the following weeks.

Read some of the Patient Stories and find out how happy our patients are with their results.
Later Progress
Immediately after treatment, the skin will go white, this is completely normal and will fade relatively quickly. Swelling and soreness may be experienced for 48 hours. Some tattoos may form a graze after treatment which should be left to heal naturally, picking or removing the scab will result in scarring.
Sometimes, small blisters may form at the treatment site, but this will heal in a short time. Following laser treatment, some skin discoloration may be noticed and the skin may not tan in the same way as non-treated skin. However, these should both stabilize over time.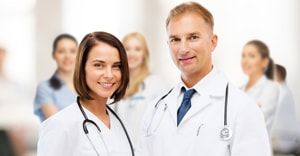 We have been successfully referring patients to top Cosmetic surgeons for over a decade. They have decades of experience and proven track record of best practice standards in the field of cosmetic surgery.
Why chose Nu Cosmetic Clinic for non-surgical treatments?
Nu Cosmetic Clinic has more than 25 years of clinical experience and thousands of happy customers.
• State of the art machines using latest technology
• Highly qualified and experienced clinical team of dermatologists and cosmetologists
• Complete commitment to honesty and integrity so that you get unbiased professional advice
• Exemplary customer service record
• Best in class medical environment with total privacy
Clinics
The Clinics we refer you to are situated in Belfast, Birmingham, Bolton, Manchester, Newcastle, Nottingham, Liverpool, London, Leeds, Leamington Spa, Leicester, Preston and Sheffield.

Award winning, stylish and state-of-the-art, the clinics and private hospitals we refer you to are home to the very best staff and technology.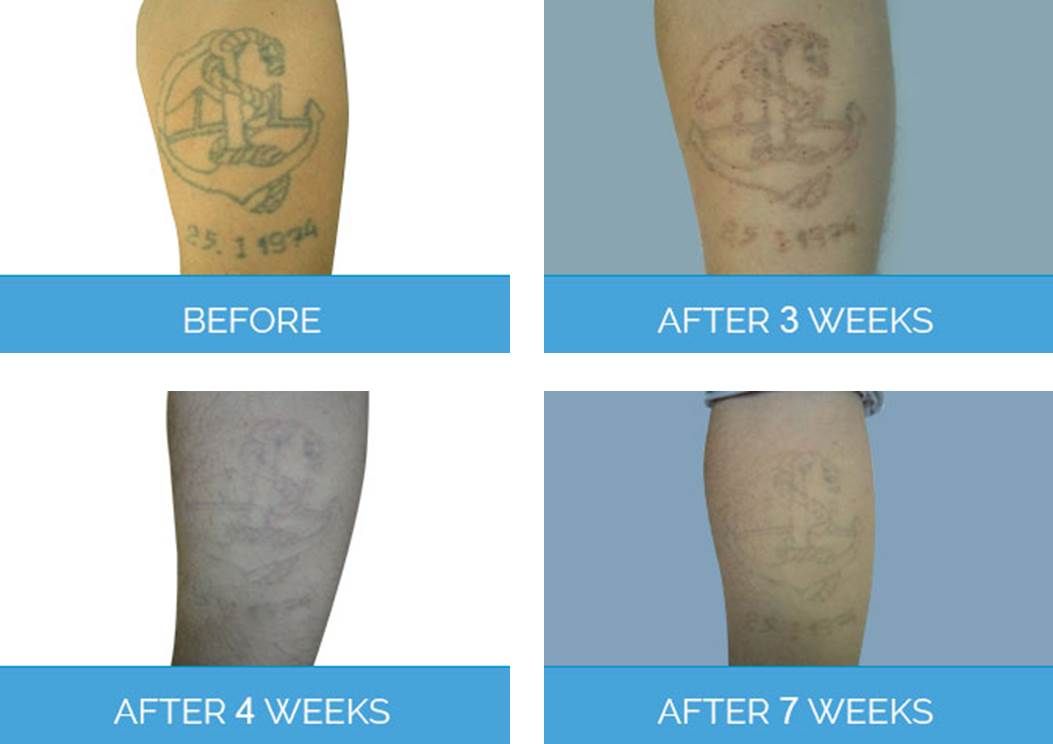 How long does the procedure take?
Depending on the size of you tattoo, each session takes between 10 and 40 minutes.
How long do the results last?
Laser tattoo removal gives permanent results.
Will the procedure hurt?
The procedure can be uncomfortable, so local anaesthetic gel is normally used in the area.
How many sessions will I need?
This is very dependent on the condition of your skin, size and colours used in the tattoo. Most clients find that between 5-12 sessions are sufficient.
Will I be left with a scar?
No, laser tattoo removal will not scar you.
Can multi-coloured tattoos be removed?
Yes, all tattoo colours can be removed. Black, blue and red tattoos are the easiest to remove. White, yellow, pink and purple are more difficult to remove. Green tattoos can be very difficult to remove and may require extra sessions.
When can I go back to normal day-to-day activities?
You can go back to normal activities the same day. Though we recommend you avoid excessive heat for about two weeks after (e.g. sunbathing, sunbeds, saunas). Your skin may be quite red for a few days after the treatment, you should consider this if you're planning a trip or special day.
Are there any alternatives to this procedure?
Yes, there are alternative acne treatments, however laser is a proven technique to minimize the severity and frequency of outbreaks.
Can I combine this procedure with other procedures?
Yes, many clients choose to have other procedures at the same time.
Are your practitioners suitably qualified and registered?
All of our practitioners are registered with relevant professional bodies and are hold all required specialist qualifications. Please feel free to ask your practitioner about his or her experience and qualifications; they understand and support that this is vital information to your decision making process.
Where are your clinics?
Nu Cosmetic Clinic offers referrals to a range of locations across the UK.
There are no patient stories for Laser Tattoo Removal.
We have patient stories for several procedures performed at Nu Cosmetic Clinic. You can see all the stories and videos here
Any form of cosmetic enhancement is very personal, so prices are bespoke dependent on your individual needs.
A definitive price for your procedure will be given at your free consultation with your cosmetic surgeon or relevant specialist practitioner.
Remember, we often have offers & can sometimes price match other providers, so call us on 08000 30 29 30 with any queries.
Finance
Nu Cosmetic Clinic offers a range of finance options. For more information visit our finance pages.