What is Laser Varicose Vein Treatment?
Varicose veins are a common problem that affect millions of women. The bulging blue/purple veins on the lower leg can be painful and unsightly, affecting our choice of clothing, self confidence and day to day life.
Varicose veins occur when the valves in veins of the lower leg do not function properly. This causes blood to flow back down into the leg and settle in the veins, causing bulging. Some say they are caused by a variety of factors including hormones, obesity, ageing and standing or crossing legs for long periods, however this has not been proven definitively.
Most varicose veins do not pose any major health problems, however, left untreated they can cause chronic venous insufficiency leading to ulceration and complications. Our simple laser treatment can successfully correct varicose veins in just a few treatments with short recovery times and minimal risk.
Before your treatment we request that you come in and have a consultation with one of our surgeons to assess your suitability for the treatment and for us to fully explain the procedure.

Read some of the Patient Stories and find out how happy our patients are with their results.
The Procedure
Local anaesthetic is applied then very small incisions (less than 3mm) are made in the skin around the veins. The fibre-optic laser probe is then eased into these incisions. Sections of the affected vein are heated with the laser to a high temperature causing it to shrink and then seal shut. The healthy veins around the now closed vein restore normal blood flow to the area.
Treatments take between 45 and 90 minutes depending on the vein and the leg may be bandaged after the treatment for support and to reduce swelling.
Later Progress
Following your treatment, the area may feel warm and you may notice some redness, swelling and bruising, this will all fade in the days following your treatment. Any dressings will be removed at one of your aftercare appointments.
All of your aftercare is included in your package, meaning you can relax, safe in the knowledge that all your follow up appointments, dressings, any required medications and much more is covered by your comprehensive aftercare programme.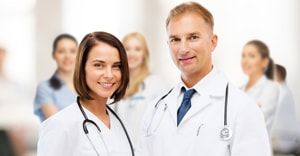 We have been successfully referring patients to top Cosmetic surgeons for over a decade. They have decades of experience and proven track record of best practice standards in the field of cosmetic surgery.
Why chose Nu Cosmetic Clinic for non-surgical treatments?
Nu Cosmetic Clinic has more than 25 years of clinical experience and thousands of happy customers.
• State of the art machines using latest technology
• Highly qualified and experienced clinical team of dermatologists and cosmetologists
• Complete commitment to honesty and integrity so that you get unbiased professional advice
• Exemplary customer service record
• Best in class medical environment with total privacy
Clinics
We have our clinics in Liverpool, London, Leeds, Manchester, Newcastle, Nottingham, Sheffield, Belfast, Birmingham, Bolton, Preston, Leamington Spa, and Leicester.

Award winning, stylish and state-of-the-art, the clinics and private hospitals we refer you to are home to the very best staff and technology.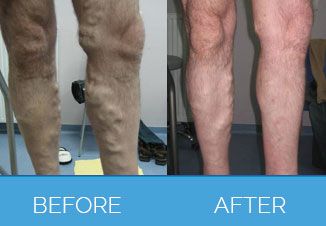 How long does the procedure take?
Dependent on the location and severity of the varicose veins, treatments normally takes 45-90 minutes.
How long do the results last?
The results of this treatment are permanent.
Will the procedure hurt?
The procedure can be uncomfortable, so local anaesthetic gel is normally used in the area.
How many sessions will I need?
This treatment only normally requires one session
.
When can I go back to normal day-to-day activities?
You can go back to normal activities the same day. Though we recommend you avoid excessive heat for about two weeks after (e.g. sunbathing, sunbeds, saunas). Your skin may be quite red for a few days after the treatment, and you will need to wear special support stockings for 7-10 days; you should consider this if you're planning a trip or special day.
Are there any alternatives to this procedure?
Yes, there are alternative treatments for varicose vein removal, however lasers are proven to be safe, effective and affordable.
Can I combine this procedure with other procedures?
Yes, many clients choose to have other procedures at the same time.
Are your practitioners suitably qualified and registered?
All of our practitioners are registered with relevant professional bodies and are hold all required specialist qualifications. Please feel free to ask your practitioner about his or her experience and qualifications; they understand and support that this is vital information to your decision making process.
Where are your clinics?
Nu Cosmetic Clinic offers referrals to a range of locations across the UK.

There are no patient stories for Laser Varicose Vein Treatment.
We have patient stories for several procedures performed at Nu Cosmetic Clinic. You can see all the stories and videos here
Any form of cosmetic enhancement is very personal, so prices are bespoke dependent on your individual needs. As a rough guide, you can expect to pay from £1990 onwards.
A definitive price for your procedure will be given at your free consultation with your cosmetic surgeon or relevant specialist practitioner.
Remember, we often have offers & can sometimes price match other providers, so call us on 08000 30 29 30 with any queries.
Finance
Nu Cosmetic Clinic offers a range of finance options. For more information visit our finance pages.