What is Eyebrow Restoration
Eyebrow transplantation is ideal for those who suffer from thinning of eyebrows or patchy hair loss on eyebrows. This may be due to a number of factors, such as over-plucking, the ageing process, burns or excess stress. Eyebrow restoration takes only a few hours. It requires a great deal of skill to accomplish but gives very gratifying results, giving you denser, natural-lookingtt eye brows.
At Nu, we know how valuable your time is, that's why we aim to secure your free consultation with the cosmetic surgeon swiftly and at a time convenient to you and when you have your surgery.


The Procedure
Eyebrow transplantation is an incredibly effective treatment. It uses the same principle as hair transplant. Hair from donor area, which is generally the area right behind the ears, is transplanted at the affected site. This hair will continue to grow if carefully transplanted. In terms of success, this method is without peer. For natural looking result it is important that the hair is at the right place and at the right angle.

Read some of the Patient Stories and find out how happy our patients are with their results.
Later Progress
After the surgery, the area may be somewhat sore however this will subside over the coming week or two. Some areas may scab over, this is completely normal and part of the healing process. We normally recommend people to take about a week off from work to recover and recuperate from the surgery. All of your aftercare is included in your package, meaning you can relax, safe in the knowledge that all your follow up appointments, dressings, any required medications and much more is covered by our comprehensive aftercare program.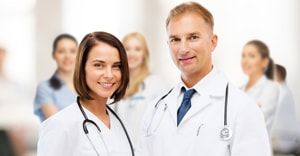 We have been successfully referring patients to top Cosmetic surgeons for over a decade. They have decades of experience and proven track record of best practice standards in the field of cosmetic surgery.
Risks & Complications
As with any surgery, there is the small risk of complications with eyebrow transplant surgery. At the time of your consultation, the expert we refer you to will take you through the risks in detail so that you can take an informed decision.
They will not push you for surgery. They will give you all the time and guidance you need to take a decision. They will give you a comprehensive Patient Guide to take home with you. This will answer most of your queries and concerns. If you have any further questions, you can give them a call and they will provide their expert advice. You will love them for their honesty, integrity and professionalism.
Why choose Nu Cosmetic Clinic

Our
Cosmetic Surgeons
are leaders in the field of cosmetic Surgery.

Your Consultation is Completely Free.

Cosmetic Clinics Conveniently Located Nationwide

An unrivalled level of Post Operative Care
Clinics
The Clinics we refer you to are situated in Belfast, Birmingham, Bolton, Manchester, Newcastle, Nottingham, Liverpool, London, Leeds, Leamington Spa, Leicester, Preston and Sheffield.

Award winning, stylish and state-of-the-art, the clinics and private hospitals we refer you to are home to the very best staff and technology.
There are no before-after pictures currently.
no content
There are no patient stories for Eyebrow Restoration procedure.
Male Eyebrow Restoration Price
Any form of cosmetic enhancement is very personal, so prices are bespoke dependent on your individual needs. As a rough guide, you can expect to pay £3490 – £4500.
A definitive price for your procedure will be given at your free consultation with your cosmetic surgeon or relevant specialist practitioner.
Remember, we often have offers & can sometimes price match other providers, so call us on 08000 30 29 30 with any queries.
Finance
Nu Cosmetic Clinic offers a range of finance options. For more information visit our finance pages.