What is Hair Transplant ?
Hair transplantation is an incredibly effective treatment for hair thinning and baldness. It is based upon the sound scientific principal of donor dominance. Donor dominant hair is that which is found in the rear and sides of the scalp. This area is called the fringe and it usually continues to grow throughout our life time. This hair when transplanted at the problem area, continues to grow like normal hair. In terms of success, this method is without peer.
Few years ago, when it was reported that Wayne Rooney had hair transplant scores of follicularly-challenged male around the UK were seeing the light at the end of the tunnel who were desperately looking for the baldness cure.
The surgeons that Nu Cosmetic Clinic refer you to have the most extensive repertoire of carrying out hair transplant procedure in UK. They all are member of The International Society of Hair Restoration Surgery (ISHRS) and have experienced in carrying out FUE or FUT procedures for hair transplant for the male audience.
The surgeons Nu Cosmetic Clinic refer you to have the expertise to offer Unshaven FUE (UFUE) and treat Afro Caribbean or asian hair loss, as well as eyebrows, eye lash, beard and facial hair transplant apart from PRP and mesotherapy treatment for hair loss or thinning.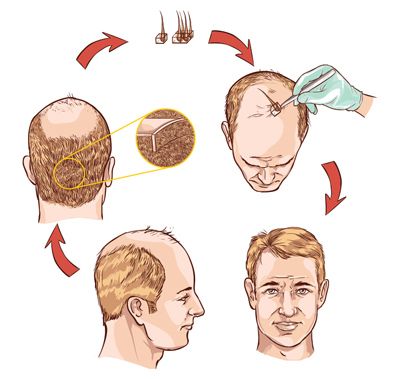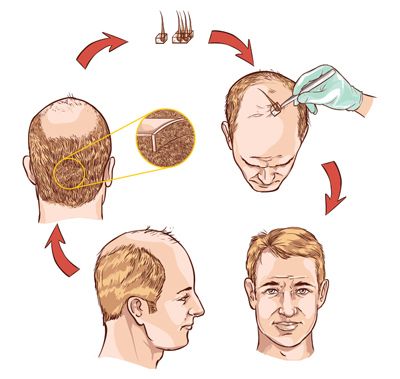 Male Hair Transplantation
By the time they reach 50, around 53% of men will have been subject to some degree of hair loss. For some men also, this loss can occur at an earlier age with visible thinning hair arising in their early 20´s or 30´s.
Androgenetic Alopecia, or male pattern baldness is main the main cause for around 95% of men who experience hair thinning. This genetic condition transpires when a specific male hormone causes specific follicles to reduce and produce eccentric hair with a shorter life span.In classic male pattern baldness, it is usual to see hair loss around the crown area, which extends to the hairline and temples, then the mid-anterior scalp. The experience of this condition does vary between men along with visible pattern baldness depending on the patient.
in addition to heredity genetics, a range of other factors can also cause hair loss. Reactions to medication, disease and stress can also present different problems to different men. For many men, hair loss is more than a visible thinning or a receding hairline, it can also have a huge impact on confidence and self-esteem, which is important to acknowledge.
It is recommended to seek advice with a consultant surgeon whilst the hair loss is in its early stages. The surgeon / Trichologist will be able to review and identify the extent of hair loss and provide strategies for further action. The market is full of medication, supplements and products which do offer an effective way to control and prevent hair loss; however when the thinning has given way to baldness, hair transplantation is the only proven way to restore the area with hair more permanently.
The Follicular Unit Extraction (FUE) Hair Transplant Procedure
Follicular Unit Extraction (FUE) is a semi invasive surgical procedure which involves removing robust hair follicles from a donor area (which is normally at the back of the scalp, where hair tends to be thicker) and they are then transplanted directly onto the bald or thinning areas of the scalp.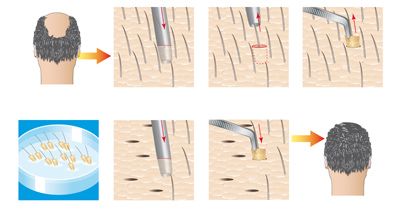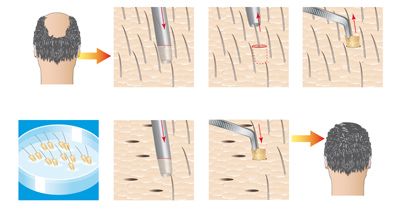 Hair transplantation is normally carried out under local anaesthetic which can help to eliminate risks and recovery time associated with the other more invasive procedures requiring a general anaesthetic. Because FUE is minimally invasive, there are no visible scars and a return to a normal life / work can be achieved the following day.
Follicular Unit Extraction uses a surgical punch apparatus (between 0.6mm -0.9mm) to detach follicular units and glands. This detachmentseparates the immediate tissue surrounding the follicle unit which gives better results and minimal trauma, as well as a minimal risk of any visual scarring. Because of the transplantation of all elements of the hair follicle, this procedure gives a better survival and hair growth rate. The surgeon performs this treatment under an industrial microscope with custom made instruments to attain a high degree of precision for minimal scarring and a natural looking end result.
The Advantages Of Having FUE
FUE is a minimally invasive procedure which is carried out under local anaesthetic. It is not uncommon for patients to watch TV or simply relax during the operation.
Unlike the more invasive FUT procedure, patients will not require strips of stitches after the surgery. This reduces the amount of discomfort, recovery time and scarring.
Following FUE transplantation, patients are free to wear their hair long or short, thanks to the procedures elimination of linear scarring and stitches.
FUE is completed on a hair by hair basis and not by bulk donor grafts. This helps surgeons to ensure that their patients get the strongest, healthiest hair follicles donated.
The final FUE result will display a natural looking layer of hair with denser packed follicles. The surgeon will insure that the healthy donor hair is implanted with the direction of the natural hair growth for a denser, fuller look.
As the industry´s specialist FUE hair transplant surgeons offer the most advanced, minimally invasive transplantation options that are available on the market today, patients are left with no visible linear scarring for a minimal amount of discomfort and down time.
Hair Transplantation Results With FUE
Patients will be able to see the emergence of the new growth pattern line directly after the operation, with the transplanted hair having been fully established and re-grown around 12 months later.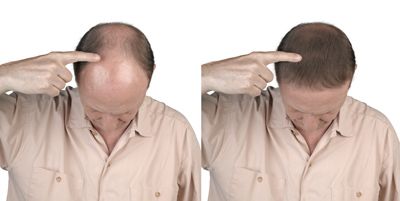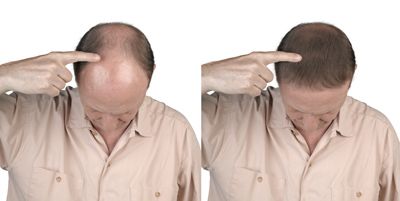 Hair Transplantation Recovery Times With FUE
Thanks to surgical advancements, patients can leave the clinic directly after the procedure. General skin healing takes around 7 days, after which any associated swelling or redness across the treatment areas will have disappeared.
Patient Testimonials
Our Cosmetic Surgeons
Why choose Nu cosmetic Clinic
Clinics
The Clinics we refer you to are situated in Belfast, Birmingham, Bolton, Manchester, Newcastle, Nottingham, Liverpool, London, Leeds, Leamington Spa, Leicester, Preston and Sheffield.
Watch Our Expert's Video on Hair Transplant :
Watch More Videos of Dr. Vikas Kunnure on Hair Loss and Hair Transplant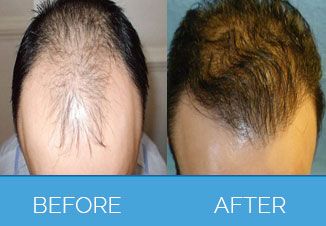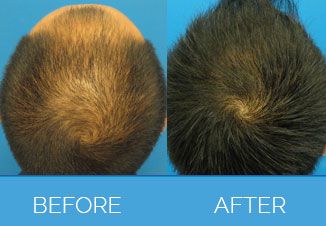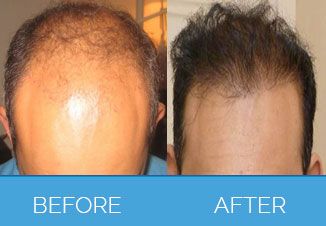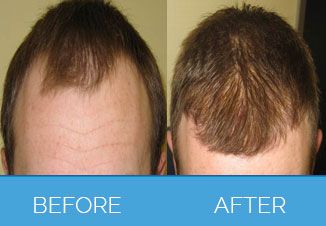 How does a hair transplant work?
In simple terms, a transplant works by taking existing, healthy hair follicles from a conspicuous part of the head and moving it to an area of hair thinning.
How long does the procedure take?
This very much depends on the amount of hair to be transplanted. Sometimes grafts take place over a number of days to prevent fatigue of the client and surgical team.
Can women have a hair transplant?
Yes, both men and women can have hair transplants.
How many hair follicles will I need?
This depends on the amount of hair loss or thinning, your surgeon can advise on the approximate number of follicles you will need to give a natural appearance.
Will the results look natural?
A skilled and proficient hair transplant surgeon will be able to give you a very natural look that even your hairdresser cannot detect. However, the skills of hair transplant surgeons vary greatly and it is very important to choose an experienced, well-qualified surgeon to give you the best results.
Are the results permanent?
Yes, as the follicles that are transplanted are from a place that is unlikely to loose hair (often the nape), your transplanted follicles are very likely to remain.
When can I go back to normal day-to-day activities?
We recommend that people take a week off work following the procedure (more if your job is particularly physical). Strenuous activities, heavy lifting and intense exercise should be avoided for about 6 weeks after your surgery.
Are there any alternatives to this surgery?
Yes, there are alternatives to hair transplant that people sometimes find effective. These include medical products and special products that you can apply to the area of thinning. You can discuss this with your surgeon.
When can I fly after the procedure?
You should check with your surgeon regarding safe timings of air travel following your surgery. Many airlines have their own protocols and you should inform your travel insurance company if you have had recent surgery. We recommend that in the weeks after surgery, you are close to one of the locations Nu Cosmetic Clinic can refer you to in case you have any concerns, so foreign holidays may be best avoided until a few months after your procedure.
Am I too young/ too old for this procedure?
All clients must be at least 18 years of age to have surgery. We do not set an upper age limit for our procedures, suitability for surgery will be discussed at your free consultation with your surgeon.
Can I get a second opinion?
Yes, if you are at all unsure about what your surgeon has told you, we will be more than happy to refer you for a second free consultation with another surgeon.
Are your surgeons suitably qualified and registered?
All of the surgeons we refer you to are registered with the General Medical Council (GMC) and all relevant specialist bodies. Please feel free to ask the surgeon about his experience and qualifications at your consultation; they understand and support that this is vital information to your decision making process.
Where are your clinics?
Nu Cosmetic Clinic offers referrals to a range of locations across the UK.
Gordon Fawcett
Gordon is a middle aged professional working within the creative industry. Recently, he underwent a hair transplant to counteract a receding hairline. "As I am reaching a certain age, I decided to hold back time a little and to prevent any more hair loss" he quoted. Gordon made the appointment at his local Nu Cosmetic clinic in Liverpool after researching his options for clinics on-line. A combination of excellent feedback and information were the main criteria that took him to the Rodney Street branch in Liverpool. "I was warmly greeted, and on the day of the consultation I met with two consultants. We all sat down, with diagrams of typical pattern baldness, my remediation criteria and of course, an indication of scalp as it was at present, highlighting my areas of hair loss and potential thinning." During the consultation, Gordon knew that he was in good hands, as constant communication and precedence studies clarified all his doubts, and attainable results. The actual possibilities to counteract his hair loss were now becoming a reality, as the case studies and pictorial database of previous clients assured.

Hair Transplant Price
Any form of cosmetic enhancement is very personal, so prices are bespoke dependent on your individual needs.   A definitive price for your procedure will be given at your free consultation with your cosmetic surgeon or relevant specialist practitioner.   Remember, we often have offers & can sometimes price match other providers, so call us on 08000 30 29 30 with any queries.
Finance
Nu Cosmetic Clinic offers a range of finance options. For more information visit our finance pages.