What is Liquid Facelift
Beauty experts agree that a youthful face can be described by a "V" shape, with the cheekbones being wider and more pronounced and a smaller and more tapered chin. Over time, skin sags and lines become more pronounced, leading to a reversal of this "V" with a wider, less defined chin/lower face and a loss of volume in the cheeks.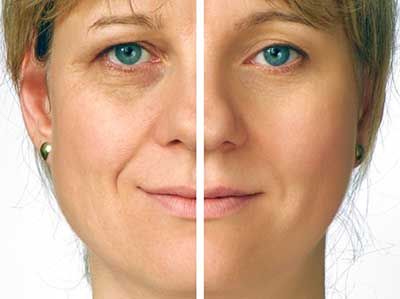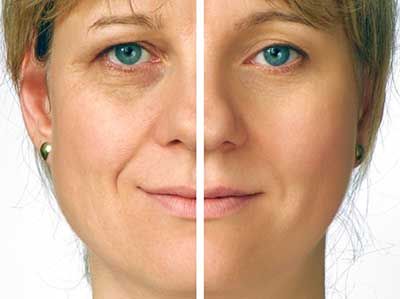 The liquid facelift can help to reverse this process by restoring lost volume in the upper face and redefining features in the chin/ lower face, giving a more youthful and attractive appearance. The Liquid Facelift uses a variety of products to enhance the youthfulness of the face. Normally, a combination of wrinkle smoothers, dermal fillers and lasers are used. At Nu, we use the new generation of dermal fillers which are a thinner consistency giving a more natural appearance. We mainly use two types of filler; Radiesse® is used to give volume in the cheeks or restore a youthful plumpness in the skin; and Juvederm® which is used to fill deeper lines and wrinkles. Laser treatments vary depending on your skin's individual needs and may include a facial peel.
Before your treatment, we request that you come in and have a chat to one of our Practitioners to check your suitability and agree on an individualized treatment plan.
The Procedure
The Liquid Facelift is personalized to your skin's needs so your treatment plan will be completely individualized. All Restylane products are given via a very fine injection into the area of skin requiring treatment. For some sensitive areas such as the lips, we may use a local anaesthetic prior to treatment to reduce discomfort. Wrinkle smoothers and fillers involve a number of small injections with a very fine needle. Laser treatments normally require a course of 4-8 sessions.

Read some of the Patient Stories and find out how happy our patients are with their results.
Later Progress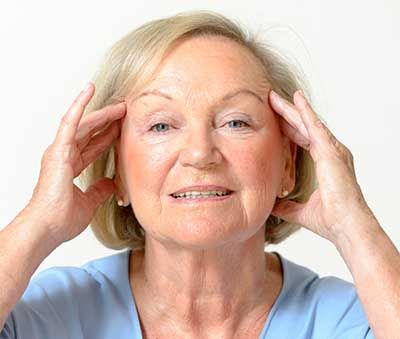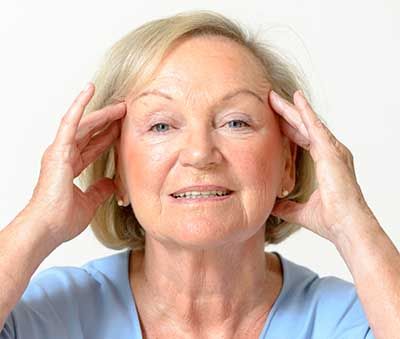 Mild swelling and a slight redness to the skin immediately post procedure may occur, but this should leave between 12 hours to three days. Saunas, sunbeds and direct heat should be avoided for at least 8 hours following treatment, as this can cause a throbbing sensation.
You will see a noticeable change in the skin's condition and this can usually be seen after just one treatment. Your fillers will normally last between 9 and 18 months depending on your skin condition, the area of treatment and the number of times you have had the treatment before (we find that when clients have had the treatment a number of times, the treatments last longer).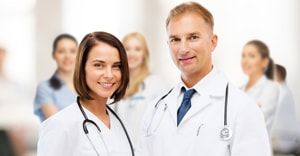 We have been successfully referring patients to top Cosmetic surgeons for over a decade. They have decades of experience and proven track record of best practice standards in the field of cosmetic surgery.
Why chose Nu Cosmetic Clinic for non-surgical treatments?
Nu Cosmetic Clinic meets CQC standards of quality and care. It has more than 25 years of clinical experience and thousands of happy customers.
• State of the art machines using latest technology
• Highly qualified and experienced clinical team of dermatologists and cosmetologists
• Complete commitment to honesty and integrity so that you get unbiased professional advice
• Exemplary customer service record
• Best in class medical environment with total privacy
Clinics
The Clinics we refer you to are situated in Belfast, Birmingham, Bolton, Manchester, Newcastle, Nottingham, Liverpool, London, Leeds, Leamington Spa, Leicester, Preston and Sheffield.

Award winning, stylish and state-of-the-art, the clinics and private hospitals we refer you to are home to the very best staff and technology.
There are no before-after pictures currently.
How long does the procedure take?
Depending on your specific needs, the procedure can take around 60-90 minutes.
How long do the results last?
This is dependent on the specific products used, areas being treated and condition of your skin prior to treatment. As a general rule of thumb, you can expect results to last 1-3 years.
Will the procedure hurt?
The procedure can be uncomfortable, so local anaesthetic is normally used in the area.
How many sessions will I need?
Most clients only require one session to achieve the desired results. Some people choose to have occasional top-ups to maintain the look.
When can I go back to normal day-to-day activities?
You can go back to normal activities the same day. Though we recommend you avoid excessive heat for about two weeks after (e.g. sunbathing, sunbeds, saunas). There may be some bruising in the area so you may want to consider this if you are planning trips away or special days.
Are there any alternatives to this procedure?
Yes, various other non-surgical and surgical procedures can give comparable results, however the liquid facelift is one of the only non surgical option that is completely tailored to your needs.
Are your practitioners suitably qualified and registered?
All of our practitioners are registered with relevant professional bodies and are hold all required specialist qualifications. Please feel free to ask your practitioner about his or her experience and qualifications; they understand and support that this is vital information to your decision making process.
Where are your clinics?
Nu Cosmetic Clinic offers referrals to a range of locations across the UK.
There are no patient stories for Liquid Facelift.
Any form of cosmetic enhancement is very personal, so prices are bespoke dependent on your individual needs. As a rough guide, you can expect to pay from £399 onwards.
A definitive price for your procedure will be given at your free consultation with your cosmetic surgeon or relevant specialist practitioner.
Remember, we often have offers & can sometimes price match other providers, so call us on 08000 30 29 30 with any queries.
Finance
Nu Cosmetic Clinic offers a range of finance options. For more information visit our finance pages.