Here at Nu Cosmetic Clinic we provide you with a wide range of non-surgical cosmetic treatments for the body. Click the desired treatment for details.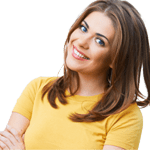 Those small yet unsightly clusters of red or purple thread veins that most commonly appear on the thighs, calves and ankles affect millions of women. Our treatment called Sclerotherapy is successfully correcting unwanted thread veins.
We are located in Liverpool, London, Leeds, Manchester, Newcastle, Nottingham, Sheffield, Belfast, Birmingham, Bolton, Preston, Leamington, and Leicester.