What is Ingrown Toenail Treatment
An Ingrowing toenail can be painful, unsightly and embarrassing causing discomfort and restricting our activities and footwear choices. Having the toenail partially or fully removed is often the only way to resolve this. Luckily, it's a simple procedure that can be performed quickly and painlessly.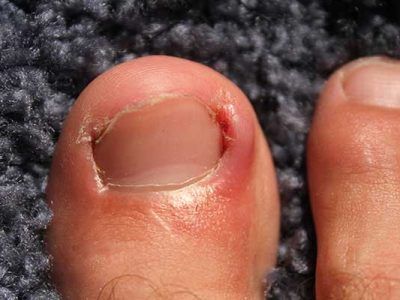 Ingrowing toenails develop when either one or both sides of the toenail grow into the surrounding skin. The nail curls from its natural shape and pierces the surrounding skin. This leads to the toe becoming red, swollen and tender. There is also a higher chance of infection as the nail embeds into the skin. Most of the time, ingrowing toenails are not dangerous. However, if it becomes red, hot, swollen or it begins to bleed or discharge, it should be examined by a Doctor.

Read some of the Patient Stories and find out how happy our patients are with their results.
The Procedure
In most cases, either part or the entire nail needs to be removed. This is done under local anaesthetic by a specialist surgeon. There are two options for removing the nail; either surgically or by using a chemical called phenol, which stops the edges of the new nail from regrowing. When the new nail grows back, it may be narrower or a different shape to the original nail.
After the treatment, a dressing will be applied to keep it clean and dry. You may also be prescribed antibiotics. Removing a toe nail with Nu Cosmetic is usually a quick and straightforward procedure and is most often performed as an out-patient procedure in our own theatre. There is normally no need to stay in hospital overnight, however prior booking is required.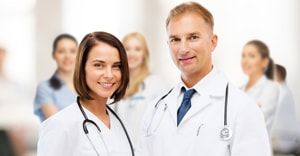 We have been successfully referring patients to top Cosmetic surgeons for over a decade. They have decades of experience and proven track record of best practice standards in the field of cosmetic surgery.
Later Progress
Following the procedure, your toe may feel a little sore but simple analgesia such as paracetamol are normally all that is required. The affected foot may also be a little swollen, but this will settle of the following days.
Why chose Nu Cosmetic Clinic for non-surgical treatments?
Nu Cosmetic Clinic has more than 25 years of clinical experience and thousands of happy customers.
• State of the art machines using latest technology
• Highly qualified and experienced clinical team of dermatologists and cosmetologists
• Complete commitment to honesty and integrity so that you get unbiased professional advice
• Exemplary customer service record
• Best in class medical environment with total privacy
Clinics
The Clinics we refer you to are situated in Belfast, Birmingham, Bolton, Manchester, Newcastle, Nottingham, Liverpool, London, Leeds, Leamington Spa, Leicester, Preston and Sheffield.

Award winning, stylish and state-of-the-art, the clinics and private hospitals we refer you to are home to the very best staff and technology.

There are no before-after pictures currently.
How long does the Ingrown Toenail Treatment take?
The procedure normally takes 20-40 minutes.
How long do the results last?
The results are permanent however the surgery will not prevent future ingrown toenails.
Will the procedure hurt?
The procedure can be uncomfortable, so local anaesthetic is used in the area.
How many sessions will I need?
Only one session is required.
When can I go back to normal day-to-day activities?
You can go back to normal activities the same day. Your skin may be quite red and swollen for a few days after the treatment, you should consider this if you're planning a trip or special day as you may need to wear specific footwear.
Are there any alternatives to this procedure?
Some over the counter products claim to remedy ingrown toenails, however the only definitive way to cure an ingrown toenail is through surgery.
Can I combine this procedure with other procedures?
Yes, many clients choose to have other procedures at the same time.
Are your practitioners suitably qualified and registered?
All of our practitioners are registered with relevant professional bodies and are hold all required specialist qualifications. Please feel free to ask your practitioner about his or her experience and qualifications; they understand and support that this is vital information to your decision making process.
Where are your clinics?
Nu Cosmetic Clinic offers referrals to a range of locations across the UK.
There are no patient stories for Ingrown Toenail Treatment.
We have patient stories for several procedures performed at Nu Cosmetic Clinic. You can see all the stories here
Any form of cosmetic enhancement is very personal, so prices are bespoke dependent on your individual needs. As a rough guide, you can expect to pay £149 – £299.
A definitive price for your procedure will be given at your free consultation with your cosmetic surgeon or relevant specialist practitioner.
Remember, we often have offers & can sometimes price match other providers, so call us on 08000 30 29 30 with any queries.
Finance
Nu Cosmetic Clinic offers a range of finance options. For more information visit our finance pages.