What is Radio Frequency Skin Tightening
Skin begins to sag in our 30's due to decreased collagen production. By our 40's our bodies produce very little or no collagen, creating lines, wrinkles and general sagging, particularly around the eyes, neck and chin.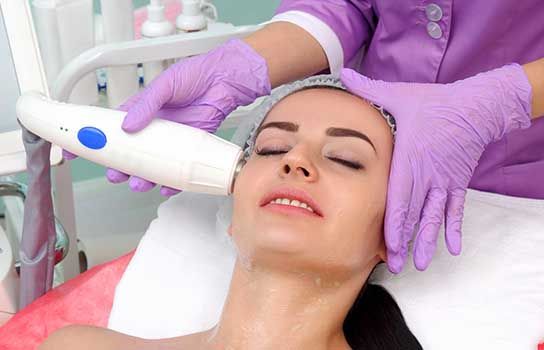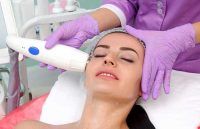 Radio frequency is a new method of tightening skin without the need for surgery or invasive treatments. It is one of the safest methods available and is suitable for all skin colours and types. Radio waves stimulate your skin to produce collagen and elastin, creating tighter more youthful looking skin. Radio frequency can be used on any part of the body, however we tend to see the best results on the face, neck and décolletage. It is great for the jaw line, naso-labial folds (the lines between the nose and mouth), lines around the eyes, under eye bags and lines on the neck and chest. Before your treatment, we request that you come in and have a chat to one of our practitioners to check your suitability, set a treatment plan and perform a patch test.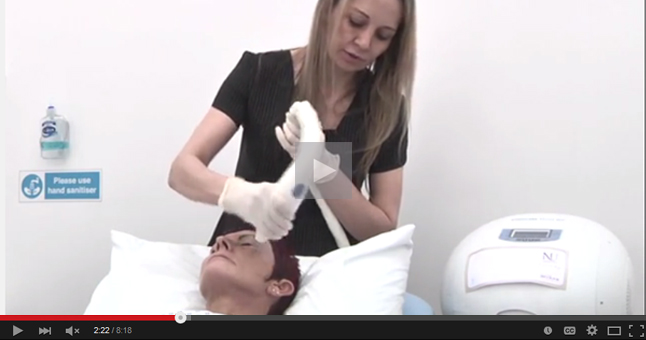 The Procedure
Prior to the treatment, a special gel will be applied to your skin. This gel allows the radio frequencies to penetrate deep into the dermis whilst also protecting your skin. The radio frequency waves are applied via a probe which is passed gently over your skin. This causes heat to be passed down to the deep layers of the skin, the dermis. The heat makes the cells vibrate which the brain perceives as injury, responding with production of collagen and elastin and increasing oxygen delivery to the skin. This is the body's normal response to injury and has the effect of tightening and firming the skin whilst the increased oxygen makes skin appear rejuvenated.
Results vary depending on the initial condition of your skin however you should start to see results after the first few treatments. For best results we recommend 8-10 treatments (one every week or fortnight) and then occasional maintenance treatments thereafter.

Read some of the Patient Stories and find out how happy our patients are with their results.
Later Progress
Following the treatment your skin will appear flushed but this will pass in a few hours. Make up can be worn immediately afterwards and you should not feel any pain or discomfort.
Why chose Nu Cosmetic Clinic for non-surgical treatments?
Nu Cosmetic Clinic meets CQC standards of quality and care. It has more than 25 years of clinical experience and thousands of happy customers.
• State of the art machines using latest technology
• Highly qualified and experienced clinical team of dermatologists and cosmetologists
• Complete commitment to honesty and integrity so that you get unbiased professional advice
• Exemplary customer service record
• Best in class medical environment with total privacy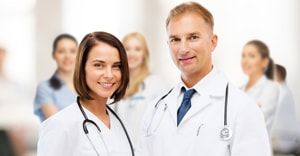 We have been successfully referring patients to top Cosmetic surgeons for over a decade. They have decades of experience and proven track record of best practice standards in the field of cosmetic surgery.
Clinics
We have our clinics in Liverpool, London, Leeds, Manchester, Newcastle, Nottingham, Sheffield, Belfast, Birmingham, Bolton, Preston, Leamington Spa, and Leicester.

Award winning, stylish and state-of-the-art, the clinics and private hospitals we refer you to are home to the very best staff and technology.
There are no before-after pictures currently.
There are no patient stories for RF Skin Tightening Treatment.
Any form of cosmetic enhancement is very personal, so prices are bespoke dependent on your individual needs. As a rough guide, you can expect to pay £250 onwards for each session.
A definitive price for your procedure will be given at your free consultation with your cosmetic surgeon or relevant specialist practitioner.
Remember, we often have offers & can sometimes price match other providers, so call us on 08000 30 29 30 with any queries.
Finance
Nu Cosmetic Clinic offers a range of finance options. For more information visit our finance pages.