About our Non Surgical Facial Treatments
Our face is the only part of our body that is on display all of the time, so it's no surprise that if we're unhappy with a part of our face, it can have a devastating impact on our self-esteem and confidence. One common concern with the face is the visible signs of ageing. This can include lines and wrinkles, dull and uneven skin tone, age spots or discoloured, stained teeth. Nu Cosmetic Clinic has a range of Non Surgical Facial Treatments  to help you combat these and other facial problems.
All of Nu Cosmetic Clinic's Non Surgical practitioners are very experienced and expertly trained. Further, we only use the most advanced, clinically proven techniques and products, so you can rest assured, with Nu, you're in safe hands.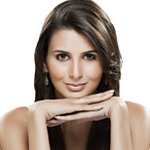 Microdermabrasion is a non-surgical treatment that gives you younger and healthier looking skin and can help to minimize the appearance of scars and irregularities in skin tone. Microdermabrasion is similar to a deep exfoliation where the top layers of dead skin are removed to reveal fresher skin underneath and promote rejuvenation.
We are located in Liverpool, London, Leeds, Manchester, Newcastle, Nottingham, Sheffield, Belfast, Birmingham, Bolton, Preston, Leamington, and Leicester.