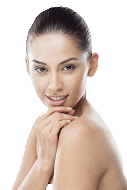 Skin peels improve the texture of the skin, giving it added brightness and rejuvenation for a more youthful, fresh glow. Facial peels are a form of deep exfoliation, unclogging the skin of dead cells that can create a dull, lackluster complexion. By removing the superficial layers of the skin, collagen and new skin cells are produced, enhancing your complexion.
At Nu Cosmetic Clinic, we offer a unique solution to your skin problems. All of our peels are tailor made to the individual's needs, targeting your specific problems or problem areas.
Our peels can help reduce:
– fine lines
– wrinkles
– the effects of sun damage
– blemishes
– acne scarring
– dullness
A few days after treatment, the outer skin layer will harden and peel away, revealing a new layer beneath, with a smoother texture and a more vibrant feel.
Depending on the extent of the problem, or the desired result, the treatment may have to be repeated over a number of weeks to achieve your goal. This will all be discussed at your consultation with our Skin Peel Specialist.
Nu Cosmetic Clinic have highly qualified nurses and doctors who perform facial skin peels at various locations throughout the UK.
We are also based in Liverpool, London, Leeds, Manchester, Newcastle, Nottingham, Sheffield, Belfast, Birmingham, Bolton, Preston, Leamington, and Leicester.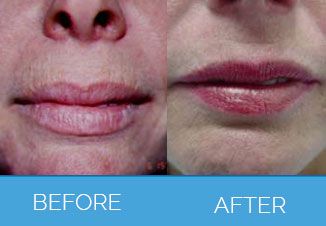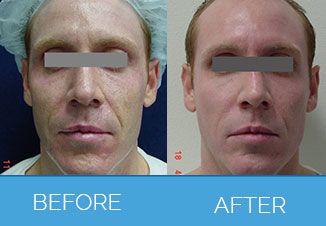 How long does the procedure take?
The procedure normally takes 20-40 minutes.
How long do the results last?
This is dependent on the type of peels you choose. A glycolic peel normally maintains results for 3-6 months, where deep peels will last for up to 5 years.
Will the procedure hurt?
The procedure can be uncomfortable, so local anaesthetic is normally used in the area.
How many sessions will I need?
This is dependent on your skin prior to treatment and the type of peel you choose. You skin specialist will be able to tailor a bespoke package for you based on your needs.
When can I go back to normal day-to-day activities?
If you choose a light peel, you can go back to normal activities the same day. A deep peel will leave your skin quite red for up to 10 days after the procedure. We recommend you avoid excessive heat for about two weeks after (e.g. sunbathing, sunbeds, saunas). If you have had a deep peel, we recommend that you do not use any products, other than those we recommend, for at least 2-3 weeks after the procedure.
Are there any alternatives to this procedure?
Over the counter peels are available, though these are generally not as effective.
Can I combine this procedure with other procedures?
Yes, many clients choose to have other procedures at the same time.
Are your practitioners suitably qualified and registered?
All of our practitioners are registered with relevant professional bodies and are hold all required specialist qualifications. Please feel free to ask your practitioner about his or her experience and qualifications; they understand and support that this is vital information to your decision making process.
Where are your clinics?
Nu Cosmetic Clinic offers referrals to a range of locations across the UK.
There are no patient stories for Facial Peels Treatment.
We have patient stories for several procedures performed at Nu Cosmetic Clinic. You can see all the stories here
Any form of cosmetic enhancement is very personal, so prices are bespoke dependent on your individual needs. As a rough guide, you can expect to pay £49 – £199.
A definitive price for your procedure will be given at your free consultation with your cosmetic surgeon or relevant specialist practitioner.
Remember, we often have offers & can sometimes price match other providers, so call us on 08000 30 29 30 with any queries.
Finance
Nu Cosmetic Clinic offers a range of finance options. For more information visit our finance pages.