Patient Stories Female Hair Transplant
There are no patient stories currently for female hair transplant. We have a story by Gordon Fawcett for male hair transplant. You can read the complete story and watch the video testimonial here.
Gordon Fawcett
Gordon is a middle aged professional working within the creative industry. Recently, he underwent a hair transplant to counteract a receding hairline. "As I am reaching a certain age, I decided to hold back time a little and to prevent any more hair loss" he quoted.
Gordon made the appointment at his local Nu Cosmetic clinic in Liverpool after researching his options for clinics on-line. A combination of excellent feedback and information were the main criteria that took him to the Rodney Street branch in Liverpool.
"I was warmly greeted, and on the day of the consultation I met with two consultants. We all sat down, with diagrams of typical pattern baldness, my remediation criteria and of course, an indication of scalp as it was at present, highlighting my areas of hair loss and potential thinning."
During the consultation, Gordon knew that he was in good hands, as constant communication and precedence studies clarified all his doubts, and attainable results. The actual possibilities to counteract his hair loss were now becoming a reality, as the case studies and pictorial database of previous clients assured.
Watch Gordon Fawcett Testimonial Here.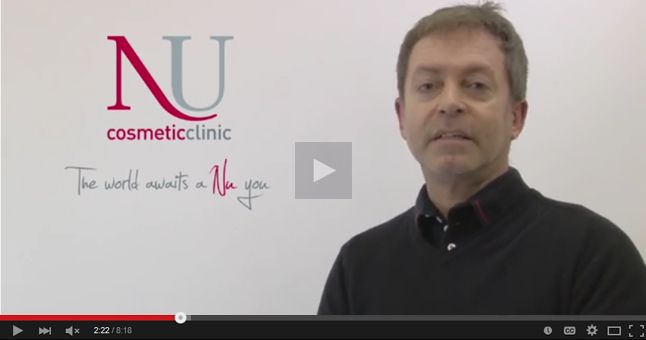 Warning
: Use of undefined constant php - assumed 'php' (this will throw an Error in a future version of PHP) in
/srv/users/nuccuk/apps/nuccuk/public/wp-content/themes/skinbeauty/single.php
on line
40