Patient Stories Lip Fillers
Tyree Ward
Tyree is a young professional from the North West of England. She recently had lip augmentation with Nu Cosmetic Clinic at their Liverpool branch. "I left that my lips were too thin, especially my top lip. You could never see it when I smiled, and this made me very self-conscious."
Tyree´s mum was a regular customer at the clinic, and her ongoing results and satisfaction meant that they were a safe choice for the level of care she required. "I was able to see the real life case studies on Facebook, and the before and after pictures on Instagram gave me enough confidence to make an appointment."
The clinic provided her with a full consultation and opportunity to discuss her requirements in a friendly and comfortable environment. "The consultant assured me I'd get the result I wanted, and was able to show me images of previous before and afters."
The procedure was completed within the hour. Tyree was initially apprehensive about any excessive pain during the filler injections, "They put a cream over my lips, and a few minutes later, I could not feel a thing. None of the injections hurt, and my lips stayed numb for around half an hour after."
Tyree was also nervous about the old 'duck face' adage. This is where the filler injections cause the lips to be excessively swollen, and protrude out from the face. Having an excellent communication with a specialist consultant, meant this would not happen. "I got the results straight away. That´s what I wanted, that´s what I got."
The aftercare was minimal for the fillers. Several follow up calls were made to monitor any sensitivity or swelling, which was not felt. As well as her mother, we are delighted to welcome Tyree back for future treatments as she believes that "The only way to describe Nu Cosmetic clinic is amazing. You get the result you want."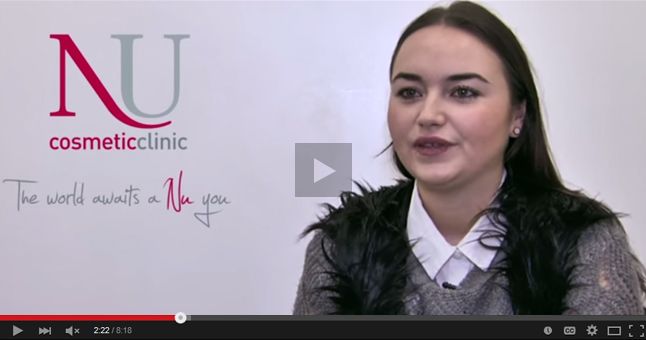 Rebecca Withers
Rebecca is 31 year old professional. She recently underwent the application of fillers to her lip area (Vermillion borders). Having smoked for many years in the past (and having finally quit) Rebecca was increasing more aware of her appearance, and smaller 'tell-tale' smokers lines that had appeared around her mouth and lip area over the years.
"Having looked on-line for cosmetic clinics in my area, I saw the amount of positive feedback and information that was available for Nu Cosmetic clinic in Liverpool. In addition to this, they were located in the centre of Liverpool, which was close to my home and really convenient."
Rebecca met a consultant to discuss her options. "They were not only friendly, but really knowledgeable. They were able to show me examples of people who they had performed the treatment on before. I could see the results for myself, and this gave me confidence."
Her treatment was completed within the hour at the Rodney Street premises. A series of filler injections were directed into specific areas around her lips which are used for advanced lip enhancement treatment, so a natural result could be quickly achieved. Having no real corresponding 'down time' meant Rebecca was able to continue her day without disruption.
After care provision consisted of being cautious with any post sensitivity of the lip area for the following few days and any swelling (if it had occurred) would also reduce to a normal level. A future consultation would merit whether Rebecca would need additional 'top ups' to maintain the level and quality of her result.
Rebecca wanted a natural, normal result. "No one noticed the fillers. For me it was more of a personal confidence issue to remove the smaller lines, which it certainly achieved."
And the end result? Another delighted client and successful procedure "I would definitely come back and recommend Nu Cosmetic clinic to any of my friends." We will look forward to welcoming Rebecca back for her next treatment in the future. Watch Rebecca's testimonial here.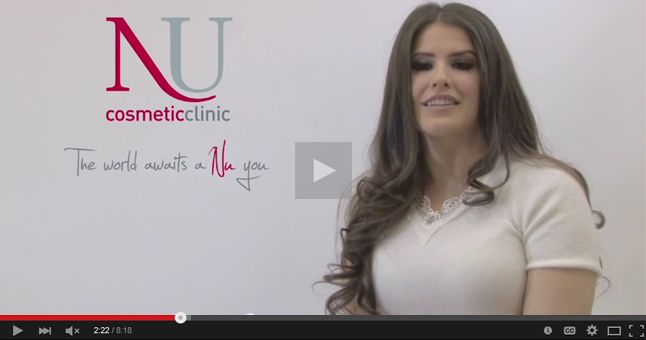 Warning
: Use of undefined constant php - assumed 'php' (this will throw an Error in a future version of PHP) in
/srv/users/nuccuk/apps/nuccuk/public/wp-content/themes/skinbeauty/single.php
on line
40