What is Hair Transplant?
Hair transplantation is an incredibly effective treatment for hair thinning and baldness. It is based upon the sound scientific principal of donor dominance. Donor dominant hair is that which is found in the rear and sides of the scalp. This area is called the fringe and it usually continues to grow throughout our life time. This hair when transplanted at the problem area, continues to grow like normal hair. In terms of success, this method is without peer.
The Follicular Unit Extraction (FUE) Hair Transplant Procedure
Follicular Unit Extraction (FUE) is a semi invasive surgical procedure which involves removing robust hair follicles from a donor area (which is normally at the back of the scalp, where hair tends to be thicker) and they are then transplanted directly onto the bald or thinning areas of the scalp.Hair transplantation is normally carried out under local anesthetic which can help to eliminate risks and recovery time associated with the other more invasive procedures requiring a general anesthetic. Because FUE is minimally invasive, there are no visible scars and a return to a normal life / work can be achieved the following day.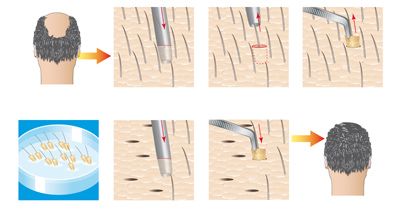 Hair Transplantation Recovery Times With FUE
Thanks to surgical advancements, patients can leave the clinic directly after the procedure. General skin healing takes around 7 days, after which any associated swelling or redness across the treatment areas will have disappeared.
What is Follicular Unit Strip or FUT Hair Transplant?
This technique of hair transplant involves removing strips of hair from donor areas at the back or sides of the head. The surgeon then removes the individual hair units (comprising of 1-3 hairs) and implants these individually into the area of thinning or baldness. The incisions that the surgeon uses to implant the hairs are very tiny; sometimes compared to pin pricks, this leads to a very natural looking hairline. The procedure takes place under local anesthetic meaning you will be awake throughout but will not feel any pain. From start to finish, it normally lasts between 4-7 hours depending on the area to be treated.
Hair Transplantation Recovery Times With FUT
After the hair transplant, your hair may become sore and may need to take medications to heal and relieve the pain for several days. Antibiotics may also be prescribed to reduce the risk of infection and inflammation. You can resume your work after surgery and it is normal to notice hair fall after two to three weeks of treatment after which new hair starts to grow. Many patients can notice new hair growth in six to nine months after the surgery. Certain off the shelf treatments are often recommended by doctors to encourage new hair growth and stop future hair loss.
Post Surgery
It is a surgery and there is something that is implemented on your body externally which is which discomfort for few days is absolutely normal. Post surgery there are complains about sore breast and slight pain. The pain generally is not very severe and can be controlled by medicine prescription. Immediately after the surgery it is highly recommended to rest because it takes few days to heal. If your work requires some heavy load and travel, you might not be able to go back to work post surgery. However, after 3 to 4 weeks you completely heal and will be able to continue with your daily schedule. The doctor is always there if there is any problem or guidance required.
Why Choose Nu Cosmetic Clinic?
Nu Cosmetic Clinic surgeons have the expertise to offer Unshaven FUE (UFUE) and treat Afro Caribbean or Asian hair loss, as well as eyebrows, eye lash, beard and facial hair transplant apart from PRP and mesotherapy treatment for hair loss or thinning.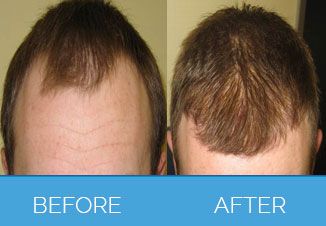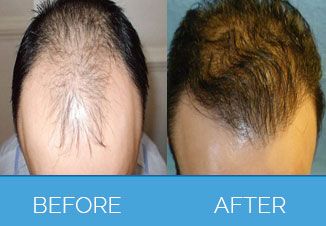 FAQs
How does a hair transplant work?
In simple terms, a transplant works by taking existing, healthy hair follicles from a conspicuous part of the head and moving it to an area of hair thinning.
How long does the procedure take?
This very much depends on the amount of hair to be transplanted. Sometimes grafts take place over a number of days to prevent fatigue of the client and surgical team.
Can women have a hair transplant?
Yes, both men and women can have hair transplants.
How many hair follicles will I need?
This depends on the amount of hair loss or thinning, your surgeon can advise on the approximate number of follicles you will need to give a natural appearance.
Nu Cosmetic Clinic offers a range of finance options. For more information visit our finance pages.
FAQs
How long does the procedure take?
Depending on the complexity of the procedure, the surgery normally takes about 90 minutes, not including time in recovery.
Are the results permanent?
Yes. Results are permanent in most cases, but it depends on your lifestyle.
How many days off work are required?
Generally we recommend taking between 2 and 5 days off work depending on the body area.
When can I exercise after treatment?
We advise that no to little exercise is done for up to 2 weeks after Vaser liposuction. Then light exercise can be started with more strenuous exercise being done after 4-6 weeks.