Our Latest Special Offers
Nu Cosmetic April Offer! Unbeatable Offer on Vaser Liposuction/Fat Transfer Call now to book on 0151 707 9239.
New & Existing Customers! T&C Applies

Breast Enlargement (Implants)from £4200!*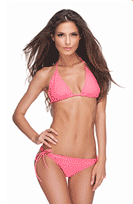 Vaser Liposuction/Liposelection from £3990


Eye Bag Removal from £3990


Vaser Hi Def from £6990


Eye Brow Transplant from £3990


Labiaplasty from £3500


Lip Plumping (Filler) from £150


Fantastic Anti-Wrinkle (Botox) £119 for each area*


Microdermabrasion Treatment £59 per session*

*This offer cannot be used in conjunction with any other offers. We reserve the right to withdraw this offer at any time but will not do so once surgery is booked and paid in full. Other terms and conditions will be supplied during the consultation.