Special Series – Angela´s Patient Journey #5
Belfast Clinic
,
Birmingham
,
Client Testimonials
,
Clinics
,
Cosmetic Surgery
,
Face/Neck/Chin Lift
,
Fact File
,
Female
,
Leamington Spa Clinic
,
Leeds Clinic
,
Leicester Clinic
,
Liverpool
,
London
,
Manchester
,
Meet our Clinical Team
,
Meet Our Team
,
Newcastle Clinic
,
Nottingham Clinic
,
NuCosmetic Clinic
,
Others
,
Patient Experience
,
patient gallery
,
Preston Clinic
,
Sheffield Clinic
Angela and Nu Cosmetic clinic put their words into practice today as she undertook the most dramatic step of her journey – the medical procedure.
Upon being admitted to the hospital, she met with her Surgeon, Anaesthetist and Nurse. A final chat over of the procedures put Angela´s mind completely at ease. She was predicted to spend 3-4 hours in the theatre with another 30 minutes being observed after awakening.
Angela´s procedure went as expected with no complications at all. When she awoke her first response was ´I expected to come back and be in pain, so I am quite surprised.´ She spent just over 4 hours in the theatre under normal conditions.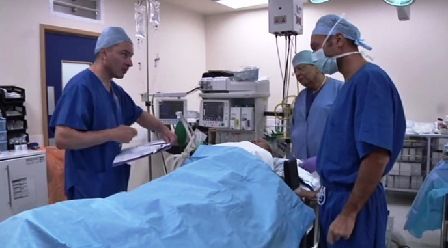 The next day, Angela was able to eat and drink, whilst happily chatting with the medical staff that were at her immediate attention. Several days after the operation she was able to return home to commence the healing process.
The operation itself was composed of the most severe form of cosmetic surgery; a complete upper face and lower neck lift in conjunction with fat being transferred from her knees into her nasal folds.  A compressive head dressing was worn after the surgery until she was able to return home. You can watch her procedure here.
Warning
: Use of undefined constant php - assumed 'php' (this will throw an Error in a future version of PHP) in
/srv/users/nuccuk/apps/nuccuk/public/wp-content/themes/skinbeauty/single.php
on line
40