What to Expect After Breast Augmentation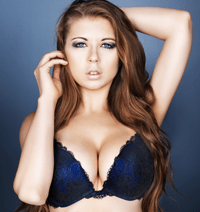 Whether you've always been unhappy with your breasts or have only recently felt dissatisfied with them as a result of a change that occurred after being pregnant or losing weight, breast augmentation can give you the body you truly want. Although advanced breast augmentation surgery is fairly minor on the scale of potential surgeries, it's still a surgical procedure.As a result, it will take some time to recover. And since recovering does involve at least a few weeks of discomfort, the best thing to do is have realistic expectations for what you will go through during this time. By knowing in advance what you can expect, you won't be caught off guard during your recovery. Additionally, having a clear idea of what you're going to go through often makes the recovery process go smoother than expected.
How to Prepare – Before Breast Augmentation Procedure
There are a few things you can do prior to your surgery to help the initial days of your recovery. The first is to buy one or two new bras. Since your breasts will be slightly larger than their final size during your recovery, be sure to err on the larger end of the size spectrum. The second step is to get your laundry done. Although this may sound minor, you'll appreciate having plenty of clean clothes and not needing to worry about doing any washing.
In addition to taking care of your laundry, thoroughly cleaning the house is worthwhile since it means you won't have to worry about this task for awhile. And even if you have a spouse, friend or family member who's going to care for you during your recovery, it can still be useful to stock up on some extra food and any required medications in advance.
Managing Your Pain
Not everyone tolerates pain the same. As a result, what you experience may be different from what someone told you about their experience. Because of these differences, some people are fine with just Ibuprofen. However, plenty of other people require something stronger like Vicodin. Since you can't be 100% sure how you're going to feel after surgery, it's best to have some stronger medication on hand. Even if you only have to use it for a couple of days, you'll be glad you have it.
Walking and Driving
Of all the activities people have questions about, these are the two most common. Unless otherwise advised by your doctor, walking on a daily basis during your recovery will be beneficial. Just be sure you don't exert yourself too much. And while it's possible to drive in the days following surgery, avoiding it for as long as possible is a good way to eliminate a common source of post-augmentation pain.
Don't Hesitate to Ask Questions
While we've covered a lot of what you need to know about recovering from breast augmentation, it's normal to have additional questions about this process. Whether your questions are general or specific in nature, don't hesitate to ask your doctor about them during your   breast augmentation consultation.
Warning
: Use of undefined constant php - assumed 'php' (this will throw an Error in a future version of PHP) in
/srv/users/nuccuk/apps/nuccuk/public/wp-content/themes/skinbeauty/single.php
on line
40