What You Need to Know About Hair Transplant Procedure
Unfortunately, we are not all blessed with impeccable genetics, which very often affects how we look. It is not uncommon for people to start perceiving their appearance as flawed, so they become more self-aware. Time is usually not kind to our hair, and at some point in our future, the scalp starts to become more visible, and that can undermine our confidence.
Luckily, the advancement of modern medicine found an efficient way to deal with this problem. Its name is hair transplant procedure, and it can really do wonders if one is not comfortable with receding hair. Roughly speaking, it is a surgical technique that transports particular hair follicles from one area of the head, also known as 'donor site' to another part of the head called the 'recipient site'. Here are a few things you should know related to the procedure.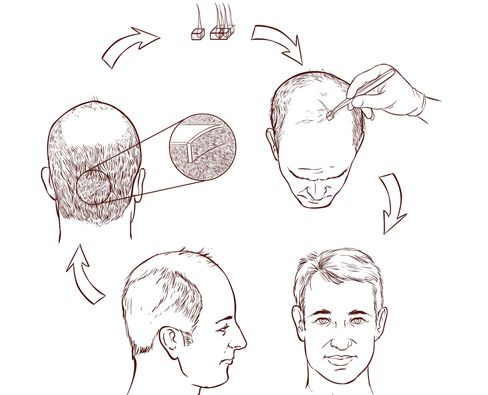 History
The procedure itself dates back to the 19th century, but during the 1930s, modern transplant techniques took place in Japan. Surgeons used small grafts in order to replace damaged areas of eyebrows and lashes, but they did not use the procedure as treatment for baldness. These efforts were not well known on a global scale plus, after the World War II, the advancement of the procedure was severely hindered.
During the late 1950s, a dermatologist, Norman Orentreich, began experimenting with donor grafts, to help bald patients. He proved that these grafts were donor dominant. In other words, newly grafted hair could thrive better than the original one.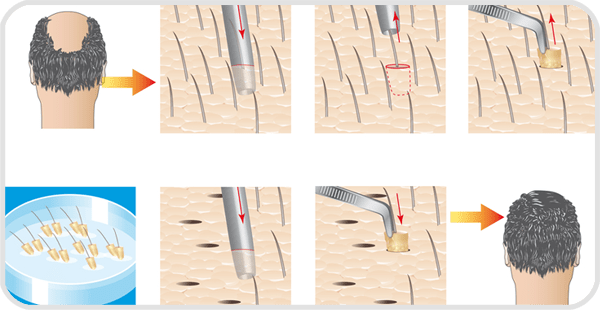 Procedure
The first step is consultation. Your surgeon will tell you what you can expect, give you some suggestions concerning the best approach. The common routine usually consists of refraining from the intake of substances that may affect your graft, like alcohol and cigarettes. Vitamins, on the other hand, are often prescribed as preoperative substances, since they are good for grafts. The procedure is performed with mild sedation, which is optional, as well as injected local anaesthesia.
The procedure starts with strip harvesting techniques, or, to be more specific, it starts with removing of the hair and follicles from the donor site by using a single, double or triple-bladed scalpel. Afterwards, with the use of micro blades or small needles, a surgeon will puncture the sites and place the grafts there, in the previously determined density pattern. The head is then shampooed and treated with an antibacterial agent.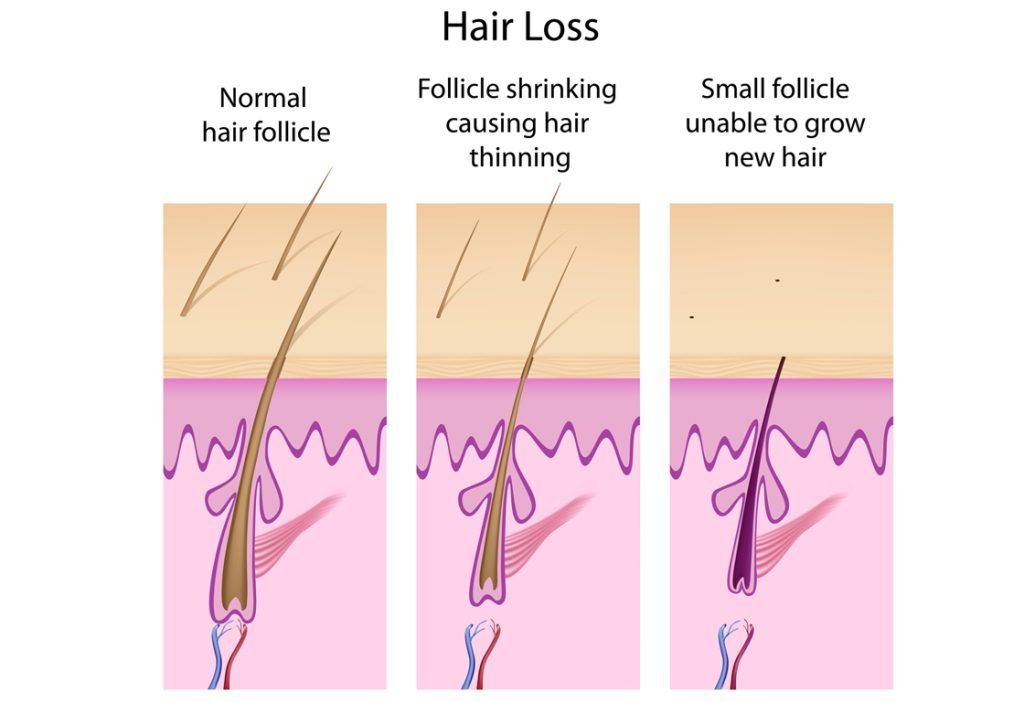 What to Expect
Once the surgery is over, there are possible side-effects that can appear. First of all, there is an occurrence known as "shock loss". It is only temporary, but you might experience hair thinning. Our hair is traumatized, due to relocation, during the first ten days, which is why it falls off. Remember to protect the recipient area from the sun, and two days after surgery, you can start shampooing your hair. It is important to maintain this hygiene so that you can prevent scabs from forming around the hair shaft. If you are not diligent, you risk losing this newly implanted hair.  Another common occurrence is bald patches, considering that we are prone to losing fifty to a hundred hairs on daily basis.
Recovery Process
The recovery process could be a bothersome one, mainly because of swelling in the areas of the scalp and forehead, however, this is not always the case. Usually the swelling is treated with the use of medicine. Another thing to worry about is an itchy scalp, you must fully restrain yourself from scratching, otherwise you will damage your grafts. Use shampoo or moisturizer massage to relieve yourself from itching. Your surgeon may also prescribe antibiotics, or anti-inflammatory drugs, as your therapy for the next couple of days. It should take approximately 5-7 days after the surgery for you to get back to work.
Usually, new hair growth is attained after six to nine months, and your doctor may also prescribe hair growing drugs, in order to solidify this whole process. I hope this was an insightful read, and that it answered some of your concerns related to the whole procedure.
Warning
: Use of undefined constant php - assumed 'php' (this will throw an Error in a future version of PHP) in
/srv/users/nuccuk/apps/nuccuk/public/wp-content/themes/skinbeauty/single.php
on line
40