When is it time to get your breasts reeducd?
It is often the case that people with smaller breasts don't understand the need of people that enquire about breast reduction. They just can't fathom why someone who is "lucky" to have big breasts would want to make them smaller.
However, if you have very large breasts or out of proportion breasts, it can be somewhat of a nightmare for any woman due to the pain it can cause.
People in Liverpool who's most common pain areas for large breast problems are neck and back pain.
These two are the most common complaints of females who meet with a breast surgeon to consider this procedure.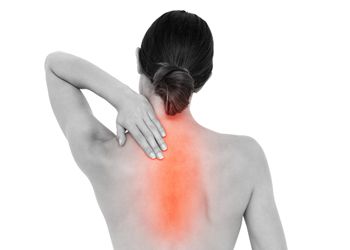 Available for women and men
The majority of people who undergo breast reduction surgery are female, however, it is also known that males are now having this procedure done, for slightly different reasons (such as man boobs), but breast reduction none the less.
For a woman, there are many different types of the same breast reduction procedure that are taken in to account. Therefore no two operations are the same. Each person is assessed individually by the surgeon with the option to discuss needs and requirements from the procedure.
Reason being is that people will have different complaints or ideas about the outcome of the procedure and why they are considering it.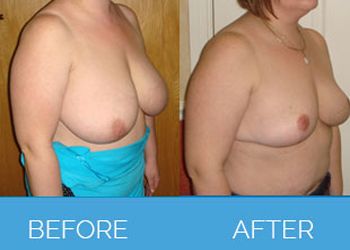 Some procedures for breast reduction include removing skin, removing tissue and removing fat from the breast and even repositioning the nipple. The possibilities are endless and options are available depending on your goals.
More common than you think
Breast reduction is more common than you think, and figures now show that it is one of the popular cosmetic surgery procedures in the North West including Liverpool. If you were to speak to similar sufferers of large breasts there would be a common consensus that non-surgical treatments for reducing the breasts or pain caused from disproportionate breasts are without success.
One medical term of large breasts is macromastia, and when one suffers symptoms due to this condition it is known as symptomatic macromastia, often causing a person to be unhappy or even unwell. What's more is this condition has been linked to female obesity due to the inability to exercise as much as others or even be as mobile on foot. As well as neck and back pain, symptoms can also include pain in the shoulders, headaches, poor posture and numbing hands. Cases have also been reported that sleep was affected along with shortness of breath.
If you are considering breast reduction surgery and are located in the North West, see our contact details for Liverpool, Manchester and Preston, where one of our qualified surgeons will give you complete peace of mind and all the advice you need to make an informed decision on reducing your painful breast size.
For complete details on breast reduction https://www.nucosmeticclinic.uk/when-is-it-time-to-get-your-breasts-reduced/
Warning
: Use of undefined constant php - assumed 'php' (this will throw an Error in a future version of PHP) in
/srv/users/nuccuk/apps/nuccuk/public/wp-content/themes/skinbeauty/single.php
on line
40