FUE Hair Transplant for Women – Overview
Follicular Unit Extraction or FUE is an advanced hair transplant procedure that can help you grow healthy and natural looking eyebrows and eyelashes. Not only is this an effective solution for those who have thin eyebrows and barely-there eyelashes, it is also a painless and uncomplicated procedure.
Apart from hair on your head, you also need hair on your eyebrows and eyelashes in order to look pretty. Well-shaped eyebrows and lush eyelashes can enhance the appearance of your eyes. However, not all women are lucky enough to have healthy hair growth on their eyebrows and eyelashes. If you are one of these unlucky ones, you are not going to remain unlucky for long. Here is Follicular Unit Extraction or FUE, which is the perfect solution for you.
What exactly is FUE?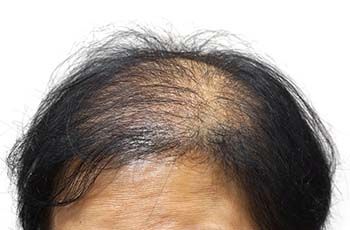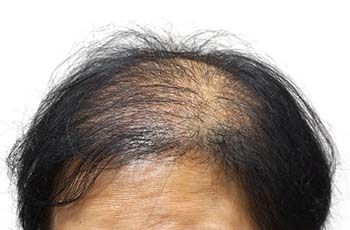 FUE or Follicular Unit Extraction refers to a sophisticated procedure of hair transplant that is not only effective, but also minimally invasive. This technique involves the extraction of hair follicles from an area called the donor area. This is generally located at the back part of your head where the hair growth is supposed to be continuous.
These follicles are prepared into follicular unit grafts by dissecting them under a microscope. These grafts are then transplanted onto the recipient area, which is the area where you want hair growth. As the hair follicles are extracted individually, this procedure is generally used in cases of eyebrow transplant and eyelash transplant where the number of grafts is minimal.
Why FUE?
Where oils, creams and medications fail to stop hair loss or stimulate the re-growth of fresh hair, Follicular Unit Extraction seems to be very effective. In this procedure your own hair follicles are transplanted to restore hair growth in areas where you may be facing hair loss or extreme hair thinning.
Therefore, the color, texture and shape of the hair that grows back will match perfectly with your original hair. Also, at Nu Cosmetic Clinic, we refer you to trained and experienced specialists who take extra care to make sure the direction and position of the hair follicle is exactly the way your hair grows. Hence, the results look absolutely natural.
Benefits of Follicular Unit Extraction
Lush eyelashes and beautiful eyebrows are not un-attainable any more. Nu Cosmetic Clinic can refer you for, FUE (Follicular Unit Extraction), the best way to stimulate the re-growth of your hair. The benefits of FUE include:
Absolutely Natural Results:

Since the hair follicles that are extracted are from your own body, the new hair that grows back after the FUE procedure is the same as your original hair in terms of shape, texture and color.

Continuous Growth of Hair:

The hair follicles at the back of your head will grow continuously irrespective of where they are transplanted to.

No scarring:

Hair follicles are extracted individually in case of FUE by making use of a precision tool. Therefore, there is no need for any kind of sutures or staples in your donor area. As such there will be no scarring.

Painless and Comfortable:

Being minimally invasive, the FUE procedure involves the creation of very tiny incisions in which the dissected follicular unit grafts can be easily placed. Also, the local anesthetic that is applied will take care of any minimal discomfort or pain that you may have to tolerate.

Quicker Recovery:

The absence of sutures and the really small size of the incisions help in recovering faster from the procedure. Within two or three days you should be able to go back to your normal duties of life.
How does FUE work?
The hair on your donor area is first trimmed up to 1mm length so as to extract hair follicles easily. After this, a local anesthetic is applied to make sure you don't face any discomfort or pain.

A precision instrument which is 1mm in diameter is then used to extract hair follicles individually from the donor area. This will create a round circular incision around each of the hair follicles to separate them easily. A tweezer is then used to extract them one by one.

The grafts are then dissected using high-powered stereo microscopes to prepare them for transplantation.

Local anaesthesia is applied on to the recipient area and tiny incisions are created to transplant these grafts

These grafts or follicular units are then placed individually into the incisions that are created in the recipient area, taking care to follow the direction and position of the original hair.
The Results of FUE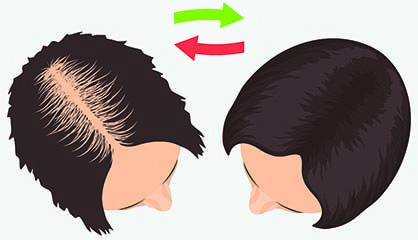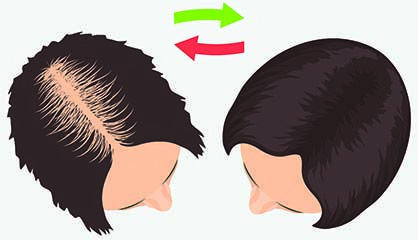 In about two or three weeks after the day of surgery, you will come across some amount of hair fall from the recipient area. However, fresh hair will start growing out of the transplanted hair follicles in about three or four months.
This hair growth will be a continuous process that will go on throughout your life. At first, the growth will be thinner and with time you will achieve the density that you desire. The complete results should take about 12 to 18 months to become evident.
Side Effects of FUE
The entire FUE procedure is very safe and is done only after evaluating the condition of the client. Therefore, you face absolutely no side effects or complications. The healing will also be faster as there are no sutures or staples in your donor area. You may experience some amount of swelling, redness and itching, which is quite normal with this procedure.
Within two or three days these symptoms should fade away. In case you come across any kind of infection, it might be because you may not have followed the doctors  instructions properly. A prescribed antibiotic should do the trick here.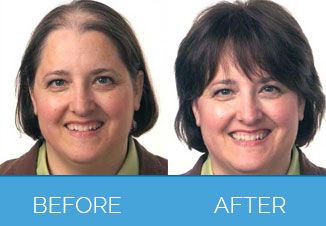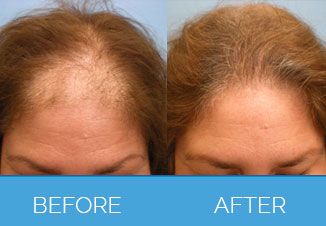 Can women have a hair transplant?
Yes, both men and women can have hair transplants.
How does a hair transplant work?
In simple terms, a transplant works by taking existing, healthy hair follicles from a conspicuous part of the head and moving it to an area of hair thinning.
How long does the procedure take?
This very much depends on the amount of hair to be transplanted. Sometimes grafts take place over a number of days to prevent fatigue of the client and surgical team.
How many hair follicles will I need?
This depends on the amount of hair loss or thinning, your surgeon can advise on the approximate number of follicles you will need to give a natural appearance.
Will the results look natural?
A skilled and proficient hair transplant surgeon will be able to give you a very natural look that even your hairdresser cannot detect. However, the skills of hair transplant surgeons vary greatly and it is very important to choose an experienced, well-qualified surgeon to give you the best results.
Are the results permanent?
Yes, as the follicles that are transplanted are from a place that is unlikely to loose hair (often the nape), your transplanted follicles are very likely to remain.
When can I go back to normal day-to-day activities?
We recommend that people take a week off work following the procedure (more if your job is particularly physical). Strenuous activities, heavy lifting and intense exercise should be avoided for about 6 weeks after your surgery.
Are there any alternatives to this surgery?
Yes, there are alternatives to hair transplant that people sometimes find effective. These include medical products and special products that you can apply to the area of thinning. You can discuss this with your surgeon.
When can I fly after the procedure?
You should check with your surgeon regarding safe timings of air travel following your surgery. Many airlines have their own protocols and you should inform your travel insurance company if you have had recent surgery. We recommend that in the weeks after surgery, you are close to one of the locations Nu Cosmetic Clinic can refer you to in case you have any concerns, so foreign holidays may be best avoided until a few months after your procedure.
Am I too young/ too old for this procedure?
All clients must be at least 18 years of age to have surgery. We do not set an upper age limit for our procedures, suitability for surgery will be discussed at your free consultation with your surgeon.
Can I get a second opinion?
Yes, if you are at all unsure about what your surgeon has told you, we will be more than happy to refer you for a second free consultation with another surgeon.
Are your surgeons suitably qualified and registered?
All of the surgeons we refer you to are registered with the General Medical Council (GMC) and all relevant specialist bodies. Please feel free to ask the surgeon about his experience and qualifications at your consultation; they understand and support that this is vital information to your decision making process.
Where are your clinics?
Nu Cosmetic Clinic offers referrals to a range of locations across the UK.
Any form of cosmetic enhancement is very personal, so prices are bespoke dependent on your individual needs.   A definitive price for your procedure will be given at your free consultation with your cosmetic surgeon or relevant specialist practitioner.   Remember, we often have offers & can sometimes price match other providers, so call us on 08000 30 29 30 with any queries.
Finance Nu Cosmetic Clinic offers a range of finance options. For more information visit our finance pages.