Breast augmentation is one of the most common procedures performed annually by cosmetic surgeons at Nu Cosmetic Clinic, report Mr Singh, breast specialist consultant cosmetic surgeon.
Women may choose to undergo breast enlargement surgery for various reasons, says Mr Singh. These personal reasons may centre around breast that are perceived to be under developed or because of differences in sizes of the breasts or from changes after pregnancy or breast feeding. Some women may be happy with their breasts but just want them made fuller. Breast enlargement using breast implants can give a woman more proportional shape and may improve self esteem.
During the consultation, you will be asked about your desired breast size and anything else related to the appearance of your breasts that you feel is important for you as it is very personalised. This will help your surgeon to understand your expectations and determine whether they realistically can be achieved.
Breast augmentation is usually performed on an outpatient basis but should be done in a hospital. You may be permitted to go home after a few hours, unless your plastic surgeon has determined that you will stay in the hospital overnight.
Individual factors and personal preferences will help your plastic surgeon to determinate your appropriate breast size and implant's type: round or anatomical. A C-cup size breast is often drooped as the force of gravity or a B-cup size breast after pregnancy and breast feeding with a visible scoop in the upper pole may requires a tear-drop shape implant (anatomical) to achieve a good cosmetic outcome.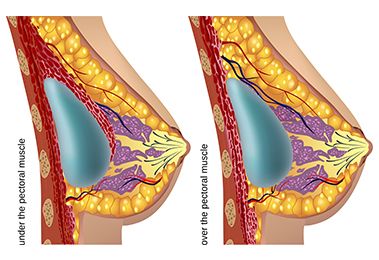 The size and type of breast implant recommended for you will be determined by your goals for breast enhancement, your existing body frame and mass and your existing breast tissue.
Surgeon's at Nu Cosmetic Clinic use pre-filled silicone breast implants (ALLERGAN – NATRELLE/CUI) which are the most common high-rated implants used in the world. You can decide to have a CUI implant with 10 years warranty in case of rupture or NATRELLE with life term warranty depending on your desires.
Breast augmentation will make your breast fuller and enhance their shape. You will find it easier to wear certain styles of clothing. Like many women who have had breast augmentation, you may have a boost in self-confidence.
Warning
: Use of undefined constant php - assumed 'php' (this will throw an Error in a future version of PHP) in
/srv/users/nuccuk/apps/nuccuk/public/wp-content/themes/skinbeauty/single.php
on line
40