Everything You Need to Know about Breast Reduction Surgery
Reduction mammoplasty or breast reduction is a procedure used to remove tissue, skin and excess fat from breasts. Usual reasons for considering this operation are pain in the back and neck, which causes bad posture.
However, many women want to have breasts which are proportionate to their body, so they decide on breast reduction. If you are not satisfied with the size of your breasts and the size is causing you a lot of problems, then make sure you consult an expert and get all the needed information. You need to know the risks and if there is any alternative, as well as when is the right time to undergo this surgery.

1. Reasons to decide on this surgical intervention :
Women with large breast have a lot of problems when it comes to choosing the right clothes and bras. Also, they cannot do various physical activities, even if they find an excellent sports bra. Difficulties when sleeping are usually the biggest problem, because they have to choose the perfect position in order not to experience pain in the back and neck in the morning.
Women may also experience some more serious medical conditions such as chronic back and neck pain, and some smaller spine injuries. This usually happens because the size of the breasts worsens the posture, which directly influences the health of one's body.
Except for problems regarding the right clothes and health problems, it is very important that a woman feels confident about her body and it is perfectly normal that someone decides on undergoing the procedure because they don't like their appearance. Many women love their size of beasts and are proud of their appearance, however, if you don't feel comfortable and happy then consider this procedure.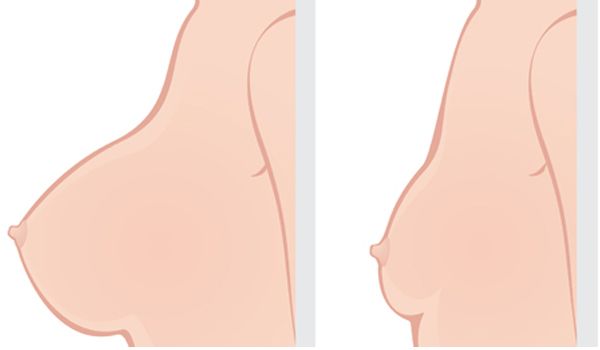 2. What is the perfect age to undergo the procedure?
Although, some teenage girls undergo the procedure, it is recommended to wait until they are fully developed. If you don't have children and you are planning on starting a family, then you might want to postpone the procedure, because the changes that occur during pregnancy can negatively affect the look and shape of your breasts after the surgical intervention. Moreover, if you are not taught how to breastfeed after the intervention, then you can experience some problems.
3. The possible risks of the breast reduction :
After the procedure, you can experience the loss of sensation in the areolae – the area around your nipples, scarring and maybe even an inability to breastfeed. It is very important that if you want to have the breast reduction procedure, to browse different clinics and inform yourself well about experts in that field. It can also happen that the size and shape of your breasts differ, even if an expert performs the operation. Because of that, you will need to undergo another operation in order to improve the appearance.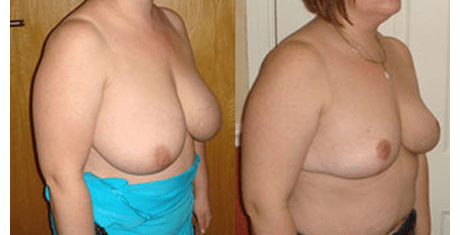 4. What to expect after the operation :
You will see the results immediately, however, it will take some time for swelling to go down. Also, you shouldn't worry about the scars, because it will take some time for them to disappear. After the procedure, you will feel less pain in your back and pain, and you will be able to do some physical activities. Have in mind that the breast reduction surgical intervention is permanent, but the shape of your breast can change due to extreme weight loss or gain.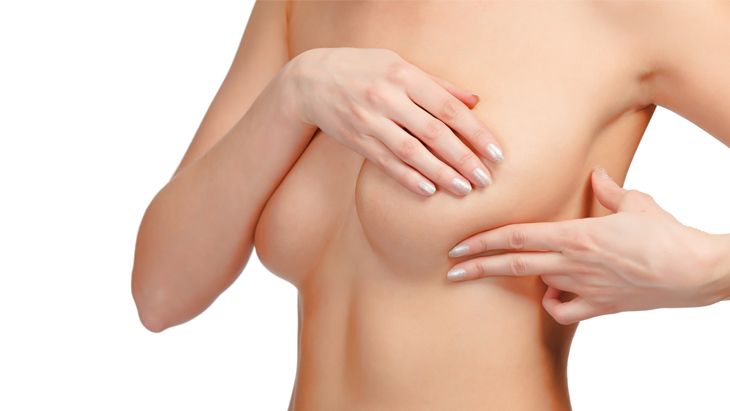 5. The alternatives to breast reduction :
If you are only dissatisfied with your appearance and you are overweight, you can try various diets to in order to reduce the weight. Maybe the less invasive surgery is liposuction, however, this intervention only reduces the fat and as such can result in sagging breasts. On the other hand, breast reduction is all about reducing the size and reshaping your breast according to your choice.
There are different opinions when it comes to undergoing breast reduction surgery, and you shouldn't consider them, because you need to decide for your body according to the expert's advice only. If you suffer a lot of pain and you risk the health of your back and spine, then do some research and ask different doctors for their opinion.
Warning
: Use of undefined constant php - assumed 'php' (this will throw an Error in a future version of PHP) in
/srv/users/nuccuk/apps/nuccuk/public/wp-content/themes/skinbeauty/single.php
on line
40