Ladies in Liverpool increase size of boobs for less with a boob job
Breast enlargement surgery (boob job) restores and/or increases the size of the breast by using silicone gel or saline implants, and in some cases via fat transfer. Among the most popular and frequently executed cosmetic surgical procedures, breast enlargement has an long and successful track record when it comes to helping women who want to enhance and/or restore symmetry to their figures. The main objective of the breast augmentation surgery is to achieve beautiful, natural looking results which is why it's so important to choose a highly rated cosmetic surgeon who specializes in the procedure.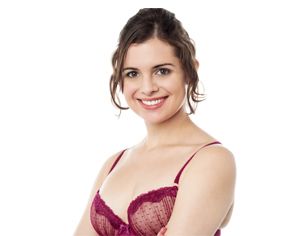 If you're considering breast enlargement surgery, the following information will answer most of your questions regarding the procedure, including the advantages and benefits.
Breast enlargement (augmentation/enhancement) is a cosmetic surgical procedure that is designed to enhance the size, shape, and proportional balance of the breasts. The surgery is frequently undertaken by women who are unsatisfied with their breast's appearance and that are seeking a more attractively contoured body. Following are some of the main reasons women consider breast enlargement surgery.
1. To increase their breast size when they feel their breasts are too small.
2. To restore breast firmness and fullness after being pregnant, breastfeeding or significant weight loss.
3. To have their breast enhanced to be more proportionate in contour and size.
4. To address any drooping/sagging issues their breasts may have, due to loss of the skin's elasticity.
5. To rejuvenate their breasts by having older implants replaced.
The best candidates for breast enlargement surgery are women who are looking for an improvement, but not perfection when it comes to the way they look. If a woman is realistic in her expectations and healthy physically and mentally, she's probably a great candidate for breast enlargement surgery.
The advantages that accompany having breast implants are dependent on the person receiving them and the reasons behind having the surgery. That being said, the majority of the individuals who undergo the surgery for a specific reason achieve the desired end result. To make certain that you receive the results you're looking for, make sure that you make your expectations completely clear to your cosmetic surgeon during the consultation you have with them. In addition, ask your surgeon to provide information regarding the use of gel or saline implants. By clearly defining what you are looking for, the most suitable type, shape and size of implant can be chosen. It's also important to note that breast implants require monitoring.
Breast enlargement cosmetic surgery techniques and breast implants are continually being studied and refined, improving the reliability and safety of the procedure.
Very few things in life make a woman feel more elegant, feminine and beautiful than the attractiveness of her breasts. Choosing an exceptional cosmetic surgeon will ensure that you end up with beautiful breasts that are full, natural looking and uniquely customized to suit your specific body shape. For more details, please visit : https://www.nucosmeticclinic.uk/liverpool-clinic/breast-enlargement/
Warning
: Use of undefined constant php - assumed 'php' (this will throw an Error in a future version of PHP) in
/srv/users/nuccuk/apps/nuccuk/public/wp-content/themes/skinbeauty/single.php
on line
40